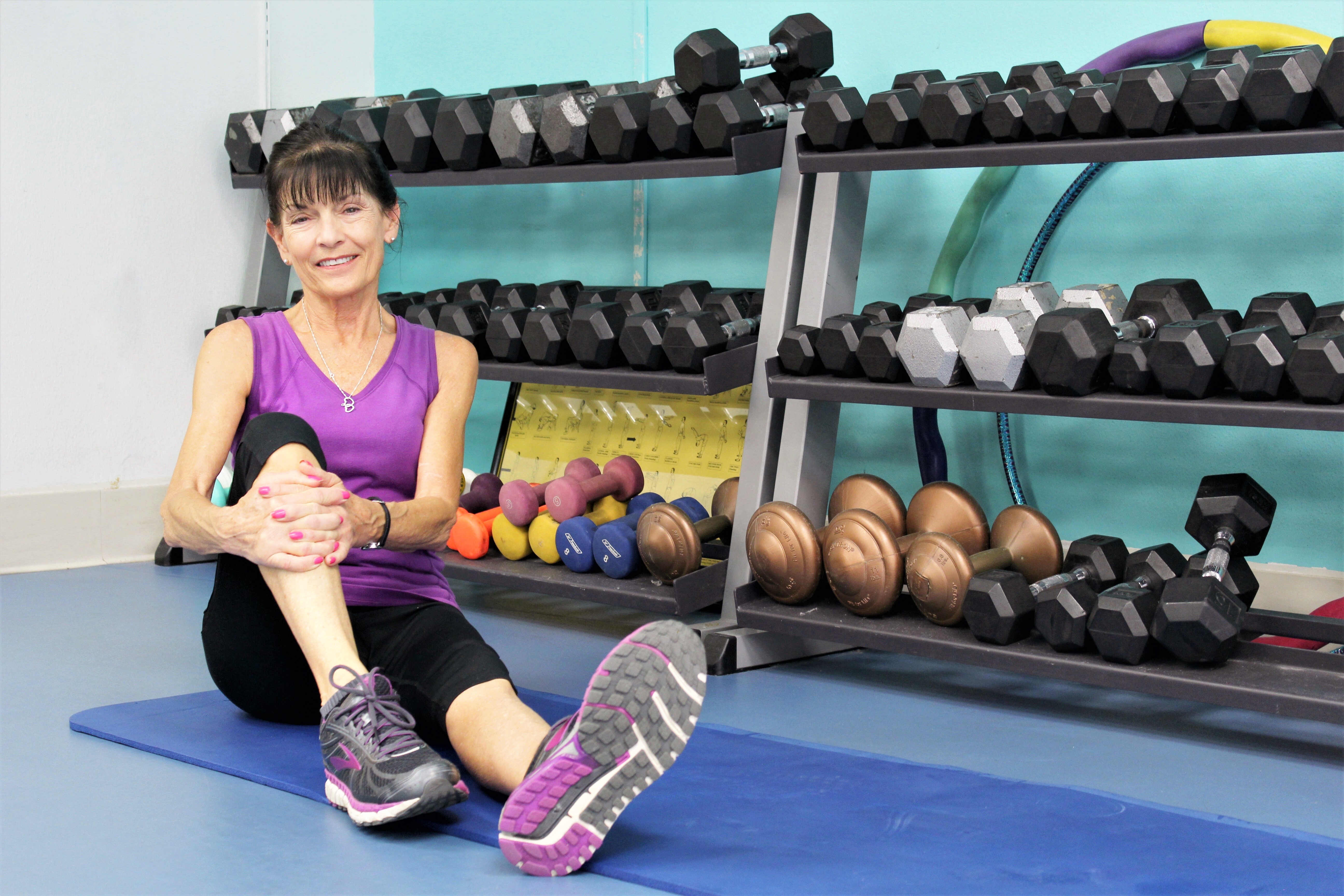 A Message From Cindy
Some of you already know me from the classes I teach throughout the week here in beautiful Southwest Florida. The purpose of this site and the materials I'm creating online is to show you that it's never too late to improve your health.
From the day we're born, we start to age. As the years continue, the aging process accelerates. The body doesn't work as efficiently as when we were in our twenties. In fact, it starts its gradual decline as early as age 30. This explains why it seems to take more work on our part to keep this vehicle of ours in shape and feeling good.
Aging is a process that we can't deny, but we don't have to take it sitting down and grumbling on the sidelines about how bad we feel. This website is for those folks who are choosing to live life FEELING GOOD!
FEELING GOOD to travel, play with grandchildren, go out to dinner, enjoy family events, etc. without worrying about lack of energy, sore backs, aching joints, shortness of breath and any other challenges we confront as time marches on.
Life is a series of choices, some of which have to be made due to circumstances beyond our control. Yet how we choose to react to what life throws our way has a lot to do with our overall well-being and health.
Trust me, I love a pity party and have had a few too many to be proud of. But, what I do know is that diet and exercise have proven over and over to be magic bullets to improve overall health and well-being. It doesn't happen overnight, but feeling a little bit better every day with healthy choices is like putting money in the bank for a successful future of vitality and a good life.
I hope you will join me on this journey by checking into this website often for inspiration and tips to help you choose to be the best you you can be.
Excited and looking forward to working with you!
About Cindy
Cindy's passion for movement began early in life. She was a dancer, cheerleader and twirler growing up and owned and operated her own dance studio in the Rochester/Buffalo, New York area. She traveled frequently to New York City to learn under the world's top instructors.
After relocating to Florida, Cindy made the switch to adult fitness. It was then that she truly began to study and understand fitness as a powerful healing and prevention tool not only for the body, but the mind and spirit as well.
Whether leading Silver Sneakers, Zumba, aerobics or stretch, Cindy's desire to motivate others to feel their best is her constant driving force. She is especially focused on the challenges of the over-50 population, helping them use fitness to maintain a strong quality of life and healthy, positive mindset.
Cindy holds the following qualifications:
AFAA certified group fitness instructor
Certified Silver Sneakers instructor in Classic, Circuit, Cardio and Yoga
Licensed to teach Zumba and Zumba Gold
AFAA Golden Hearts Active at any Age Senior Fitness Specialist