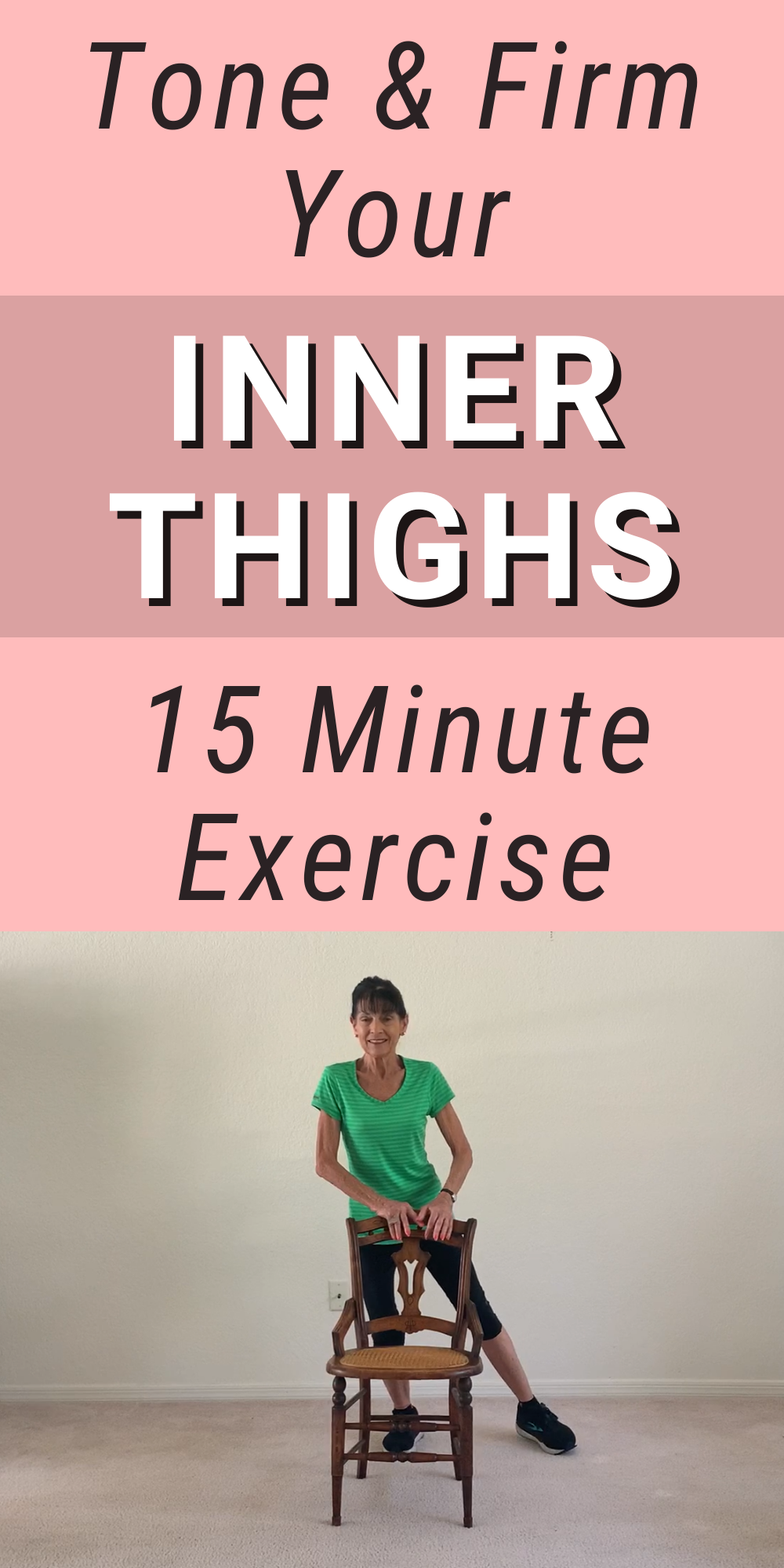 Exercises for inner thighs can help you feel great in your clothes, not to mention keeping your leg muscles toned and strong.
Summer is around the corner and soon shorts and bathing suits will be back in our wardrobe.
Why not start now to feel good in those cute shorts and swimwear by toning those legs and especially the inner thighs?
It's always nice to feel comfortable in our clothes.
Benefits of Exercises For Inner Thighs
It's not just about looking good.
The inner thighs, sometimes referred to as your adductors, are important in maintaining stability for our knees, hips and core, which in turn can also help our balance and ward off back pain.
If you're plagued by an aching lower back, weak adductor muscles may be the root cause.
Just by doing these exercises for inner thighs twice a week for a month, you should see some improvement. If you want more, you can browse more than a dozen videos for pain relief of many different muscle groups here. 
Remember, balanced muscles help to avoid unwanted injury as well, so give these exercises a go twice a week on alternate days for a month.
And let's get ready to enjoy  our more relaxed summer wardrobe.
Here's to feeling good!
Get my latest workouts delivered to your inbox each week for free by entering your email address below.