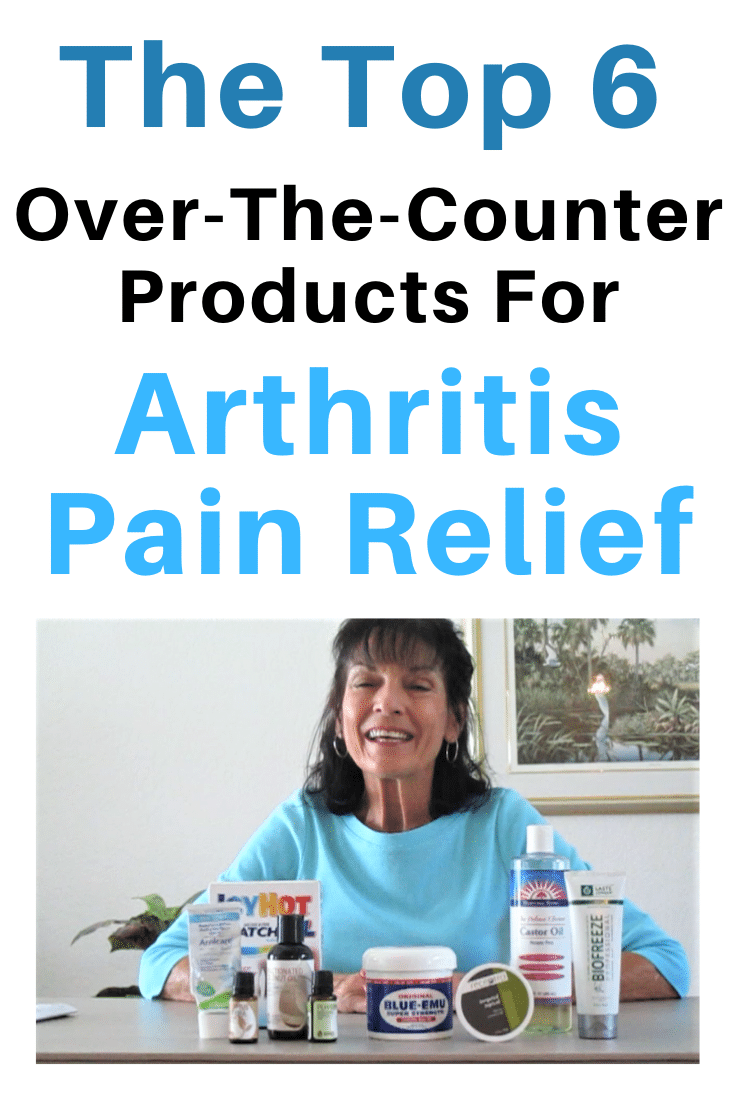 "There's a pill for that!" or "We can give you a shot for that!"
How many times have you been offered one of these options for a solution to relieve your pain?
If you've ever had to adhere to any type of medication routine, you know that sometimes the side effects from medicine can be worse than the original problem.
Why not consider a less invasive measure first, before shots and pills?
Acupuncture, massage therapy, myofascial release, stretching, and topical creams can all be effective ways to relieve pain without drugs or needles.
This video targets the many different pain relief creams and gels for arthritis, soreness, stiffness, nerve pain and more that I have used through the years with good results.
Be aware, just like not all medicines work for everybody, different people will find one cream works better than another. The pain cream that works for you might not work for your friend or spouse.
You will have to experiment with the different ones and see what works for you. Remember to do a little patch test first to make sure there's no rash or reaction by your body.
Use them for at least two weeks to test the results. If they don't work to relieve the pain, many of them can still be used as a moisturizer.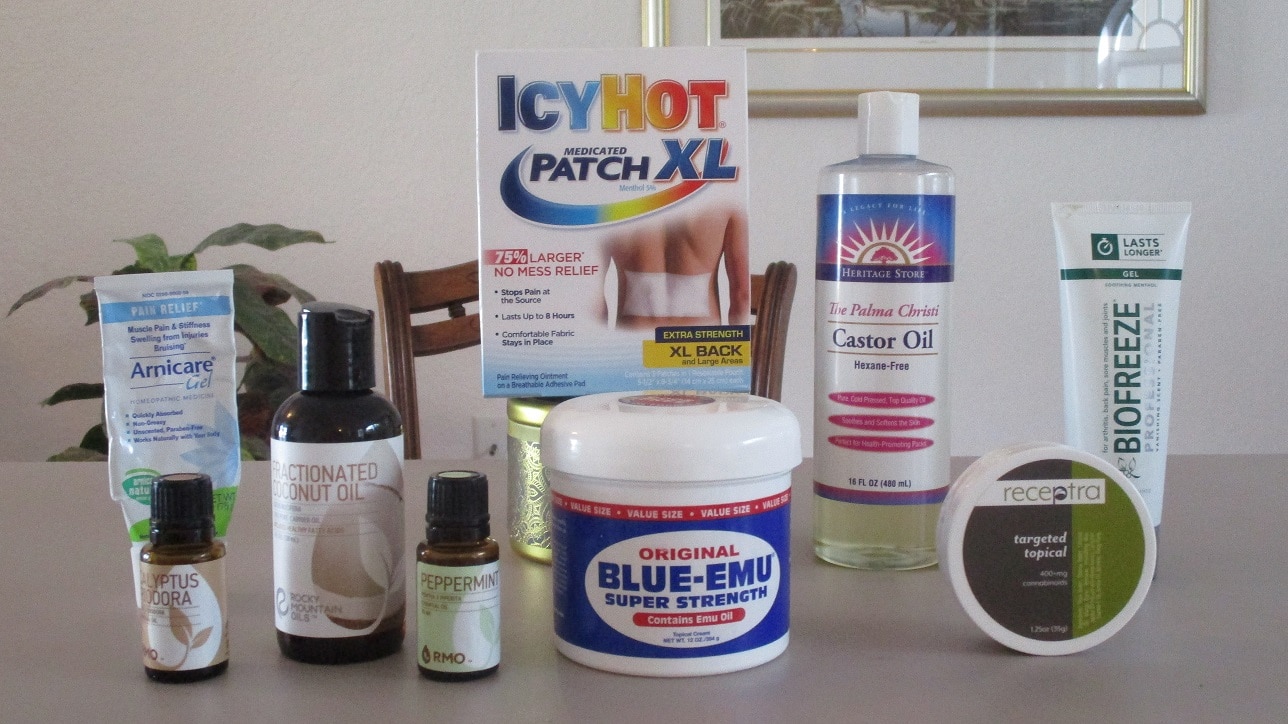 The Top 6 Pain Relief Creams
These are my favorite pain relief gels and creams I have used over the years. Click on any of the product names below to purchase them!
Biofreeze is one of the most popular pain relief creams for a reason.
Note that the Professional Gel is different from the original Biofreeze formula in that it works faster, lasts longer and was developed with professional physicians and their patients in mind.
It numbs the area of pain and provides a cooling effect.
Biofreeze doesn't always work all the time for me. In those cases I switch to Arnicare Gel, and vice versa.
Arnicare Gel relieves muscle pain and stiffness and reduces swelling.
It can also help heal discoloration from bruises.
Fractionated Coconut Oil is a carrier oil, which means it is used to dilute other essential oils and help them absorb into the skin.
Use a small mixing bottle to combine the coconut oil with Eucalyptus Citriodora Oil and Pepperment Oil and rub the mixture into your skin to soothe pain.
While this cream isn't necessarily the best for relieving pain, it works wonders for loosening stiff joints and breaking up stiffness in the muscles.
I get a lot of questions about the difference between Blue Emu vs. Biofreeze.
Biofreeze contains the organic compound menthol and is meant to be used primarily as a pain reliever, whereas Blue Emu contains Glucosamine and MSM with emu oil and aloe vera and is meant to be used as an anti-inflammatory.
They're similar, but they work a bit differently.
For me, Biofreeze is great for targeting pain on site, while Blue Emu is better for relieving stiffness. Your best bet is to try them both and see which works better for you, or use a combination depending on how you're feeling that day.
Palma Christi Castor Oil is hexane free and non-laxative and comes with a host of other benefits in addition to being an all-natural pain reliever.
I use it on my hands and feet, and wrap them in saran wrap to make an at-home pain relief pack.
Just rub the oil into the skin over the affected area, cover with saran wrap, and add a hot towel or heating pad over the top.
Leave it in place 30-60 minutes for best results.
These super simple patches feel great, especially for back pain. Just break it open and put it on the area that's bothering you. They last a long time–you can even shower while wearing them!
How about you?
If you have any creams that have worked to soothe your pain, please share them in the comment space below so we can all work together on FEELING GOOD!