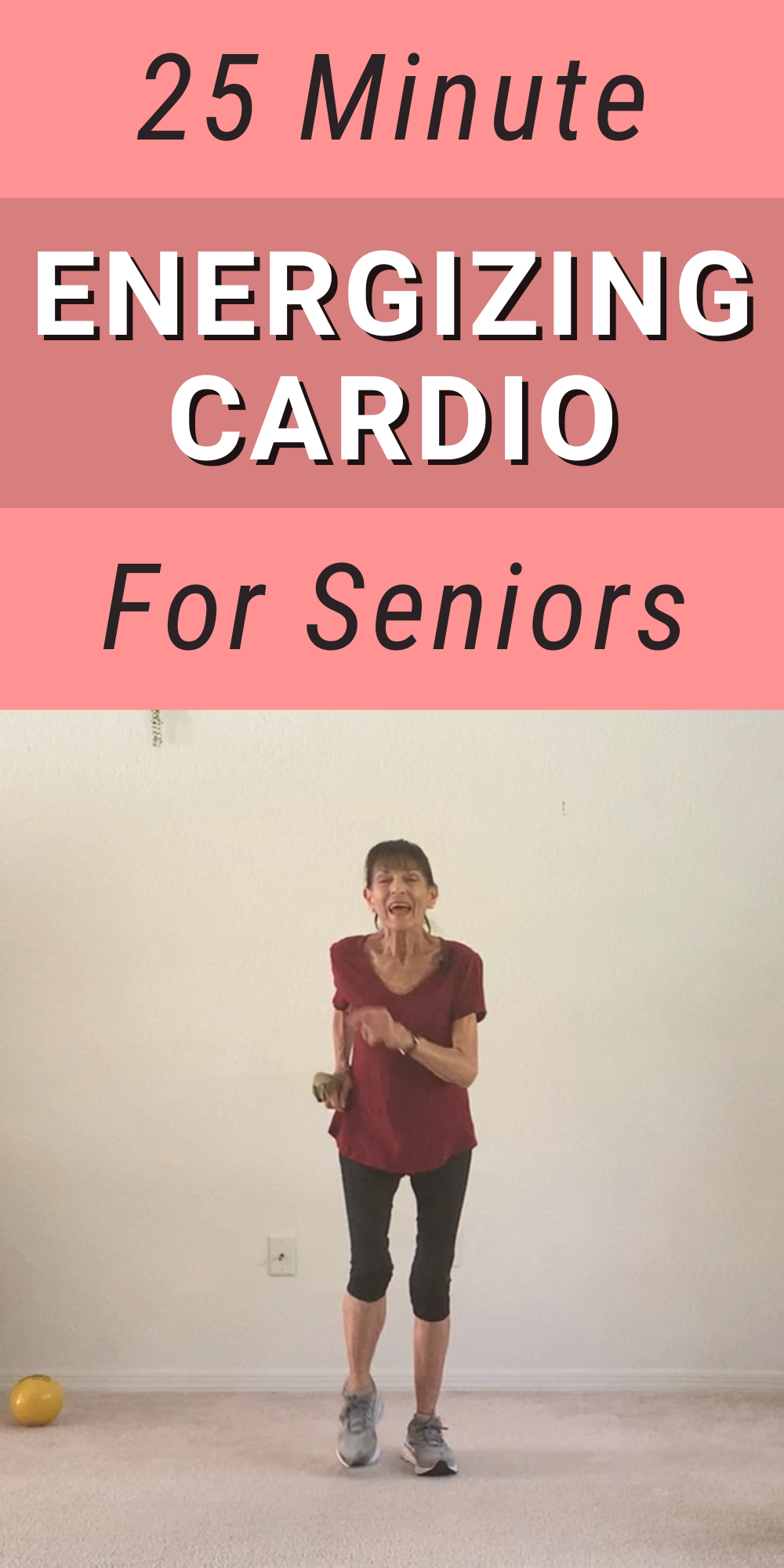 This energizing cardio workout for seniors is set to fun music to get your heart rate up and bring a smile to your face.
A healthy lifestyle is not just good for living longer, but more importantly for living well.
If you've ever had an off day, you understand what I am talking about.
Sure, we may not wake up and jump out of bed ready to go at this point in our lives (or some of you may), but it is reassuring to know that once we get ourselves moving, it is possible for us to have a good day.
We just need to take charge.
And the beauty of it all is we get to choose.
There are so many choices from exercising in a chair to stretching in bed, walking, videos, TV workouts, and the list goes on and on.
Even though both the American Heart Association and Department of Health and Human Services recommend 30 minutes of aerobic activity on most days, the good news is you can get it done all at once or divide it into doable increments throughout your day depending on how you are feeling on any given day.
The worst choice would be to sit around and do nothing.
And even though short breaks of resting can be good for our bodies, prolonged sitting even if you exercise can be a detriment to your health.
How do we make working out a part of our daily routine?
I think by choosing something that we can enjoy doing, mixing it up, and trusting the facts that staying active can positively affect our daily lifestyle.
Just like you probably have a set routine of everyday habits like your morning coffee, tea, or breakfast, showering, etc., let exercise become a regular segment of your day.
And good news…it can be done at any point of your day that you feel works best for you.
So LET'S GO and make the choice to maintain our health and well being.
HERE'S TO FEELING GOOD!
Get my latest workouts delivered to your inbox as soon as they go live! Just enter your email address below.