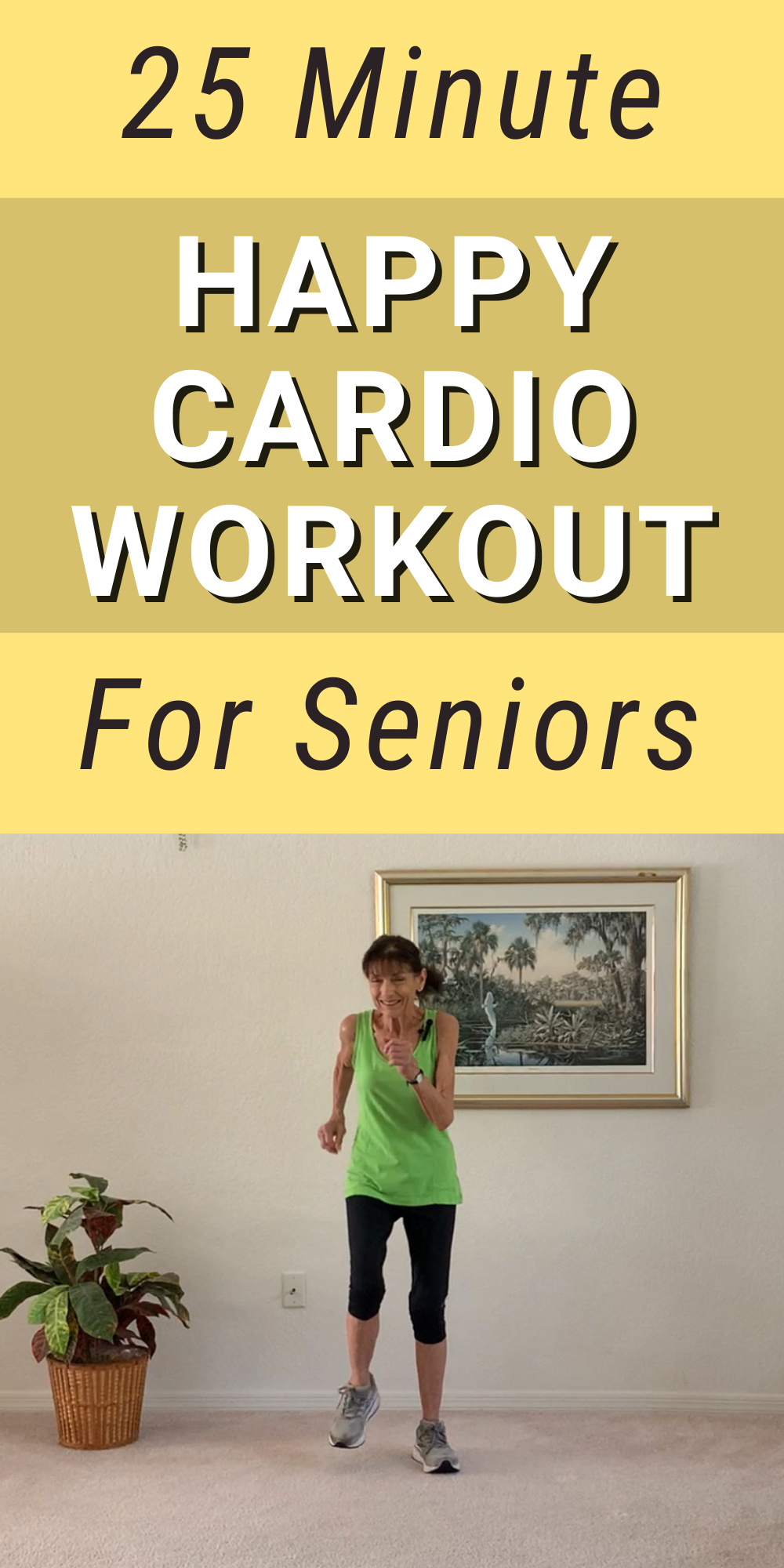 If you're looking for a happy cardio workout that will get you sweating AND smiling, you're in the right place!
Sometimes we need to test our skills and challenge ourselves, and this video will help you do just that.
It doesn't have to happen all at once. You might just start with one of the routines and add on from there as the days progress.
This might be a great choice so that you can work at your own comfort and safety level.
Why Should You Push Yourself To Exercise Harder?
Surprisingly, studies show that for our age group, moderate exercise does as much good for our overall health as more intense exercise.
However, the following scenarios may make you want to work a little harder.
You are not feeling that you have worked hard enough to create that "NEED TO BREATHE" feeling during any part of the workout. This feeling does so much good to strengthen your heart and lungs, so it's important to get there with some of our exercise.
You've become totally bored with the whole idea of working out simply because both your brain and body may be looking for something a little more challenging.
You're looking for ways to increase your metabolism and burn more calories which can help with combating diabetes and weight gain.
By doing higher intensity workouts once in a while, your energy levels could possibly increase along with your stamina.
Are Higher Intensity Workouts Good For All Seniors?
No. If you start to feel faint, nauseous, dizzy or in pain, you need to slow it down some.
Or, if you are enjoying the level you are at, that is fine because it's all about staying active.
In fact, higher intensity exercises should ideally be done only one to two times a week to avoid injury or burnout.
So if you are looking for more, give this happy cardio a go and don't forget to check out the many different levels of aerobic intensity we offer in our cardio library here!
HERE'S TO FEELING GOOD!
Never miss a workout! Get my latest workouts delivered to your inbox as soon as they're published. Just enter your email address below.