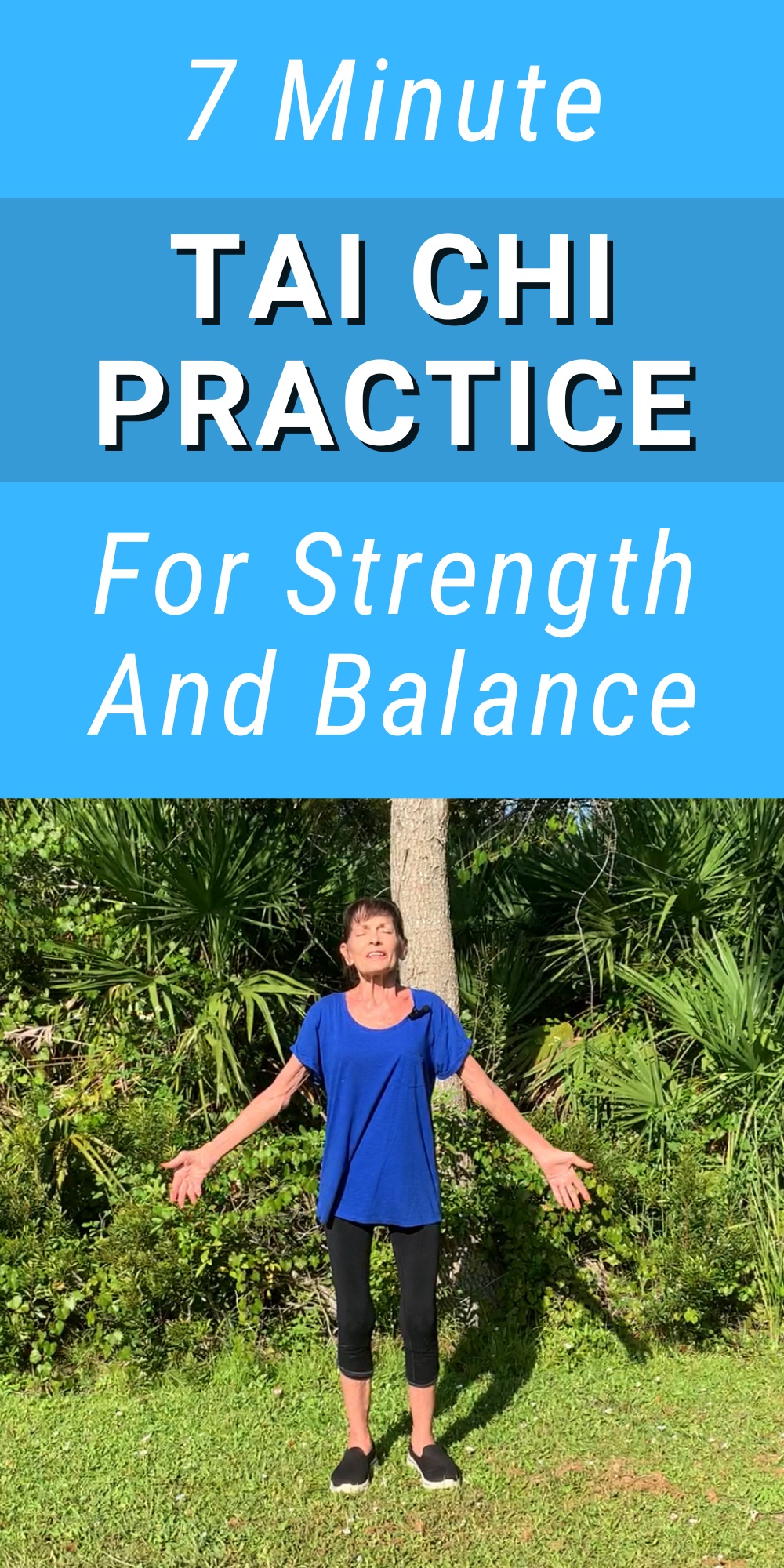 Practicing Tai Chi exercise is a great way to improve your balance and strength.
The transfer of weight while shifting in different directions with the various slow movements helps build stability and strength throughout the whole body.
Benefits Of Tai Chi Exercise
Studies have shown that people who consistently practice Tai Chi are almost 50% less likely to experience a bad fall.
What's more, they're also less afraid of falling, which means they move more confidently (which is a sure-fire way to look a little younger!)
These are quite impressive findings and a good reason to add Tai Chi exercise to your fitness regimen.
Some folks may be timid about trying this oriental practice for fear of not performing the moves properly, however that is not the important part.
Slowly moving through the various actions with intentional breathing is all that is needed to gain more flexibility, focus and awareness of your everyday movement.
Thus, making it easier for you to catch yourself if you stumble and as stated earlier, even avoid a nasty tumble.
As with any skill, consistency is what will make the difference in your overall performance of and confidence in the moves.
The gentle flowing through the various poses makes this form of moving ideal for us seniors or anyone who is not a fan of always having to beat themselves up in order to remain physically healthy.
And no equipment is required!
With the breathing, concentration, and peaceful music, you may even find yourself more relaxed and at ease which can promote a healthier and less stressed state of mind.
I love this article, which expands even further on the endless benefits of the practice of Tai Chi.
In addition to this video, you can find many others on YouTube and a morning Tai Chi exercise I offered here.
Of, you might find classes offered at a local gym.
Give this video a try a few times this week and see if it doesn't seem easier and so calming the more you do it.
HERE'S TO FEELING GOOD!
Get my latest workouts delivered to your inbox as soon as they're posted! Just enter your email address below.