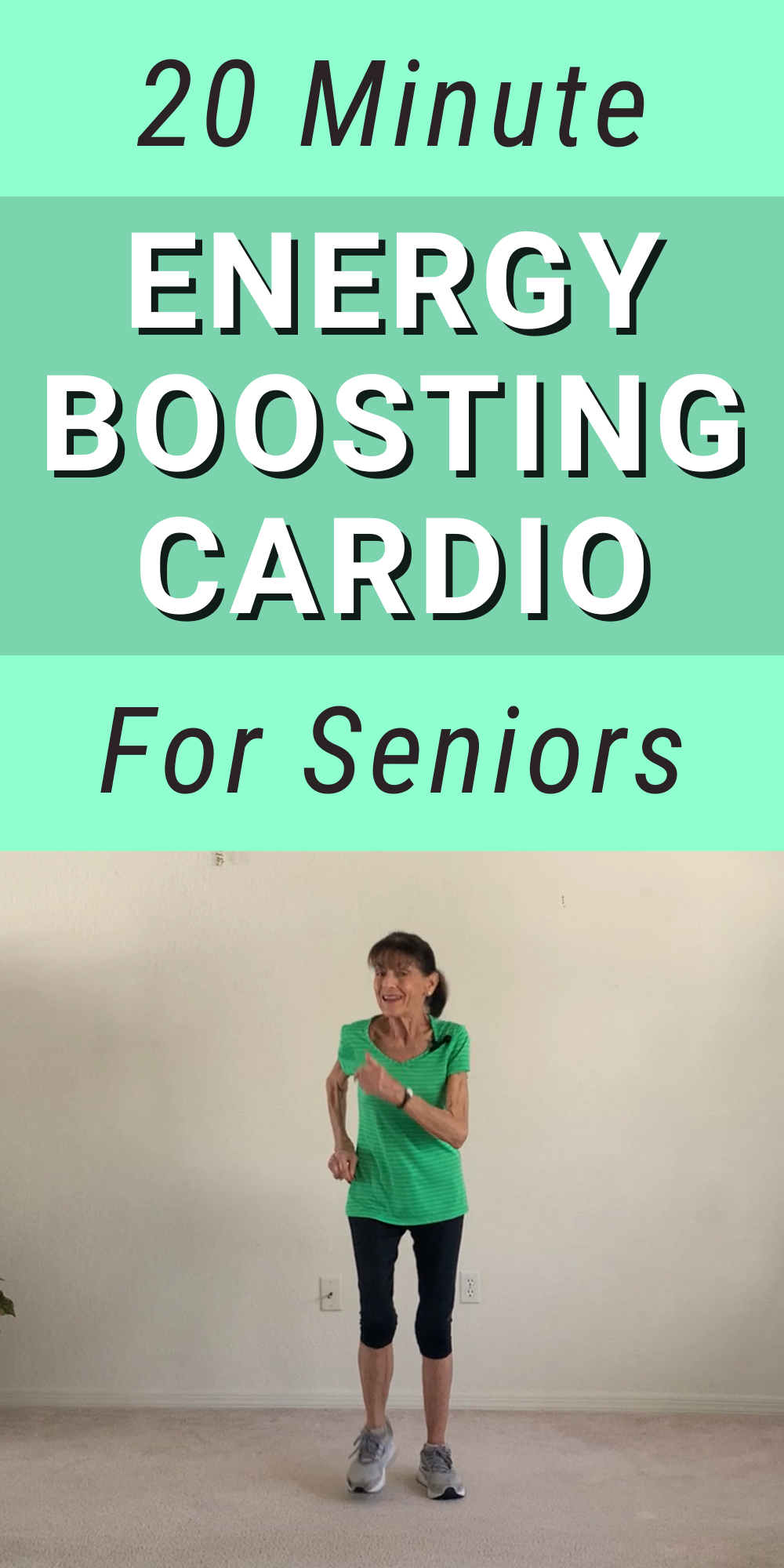 Cardio for seniors doesn't have to be slow or boring. This 20-minute workout to fun music will boost your energy, strengthen your heart AND improve your mood!
Why Do Cardio For Seniors?
You've probably heard it before: if you want energy, you have to give energy.
When we sit, our engines slow down as well as many other bodily functions.
Working the heart muscles brings in more oxygen which will help energize and tune up your body. And you will also have more endurance and stamina to go through your day.
If you are concentrating on a routine, it helps take your mind away from the constant chatter in your brain which can help reduce stress and anxiety.
If you do your cardio to music, you may even feel like smiling as it puts you in a good mood.
Try to do some form of cardio 30 minutes at least five times a week. Every day would be ideal.
Remember, you can break it up in 10-minute segments throughout your day if you are not up to or don't have time for a full 30 minutes.
Choose an activity that you can enjoy like a brisk walk or bike ride, favorite sport, swimming laps, dancing…anything that makes your heart rate rise more to the point that you feel the need to take a few good deep breaths while you are moving.
Many times a guided class or the right YouTube video is a good way to keep you on track. (check out my channel with more than 100 free videos here!)
Remember, a good part of your health is up to you, so take charge and get up and get moving in your day.
HERE'S TO FEELING GOOD!
Get my latest videos delivered to your inbox as soon as they go live! Just input your email address below.