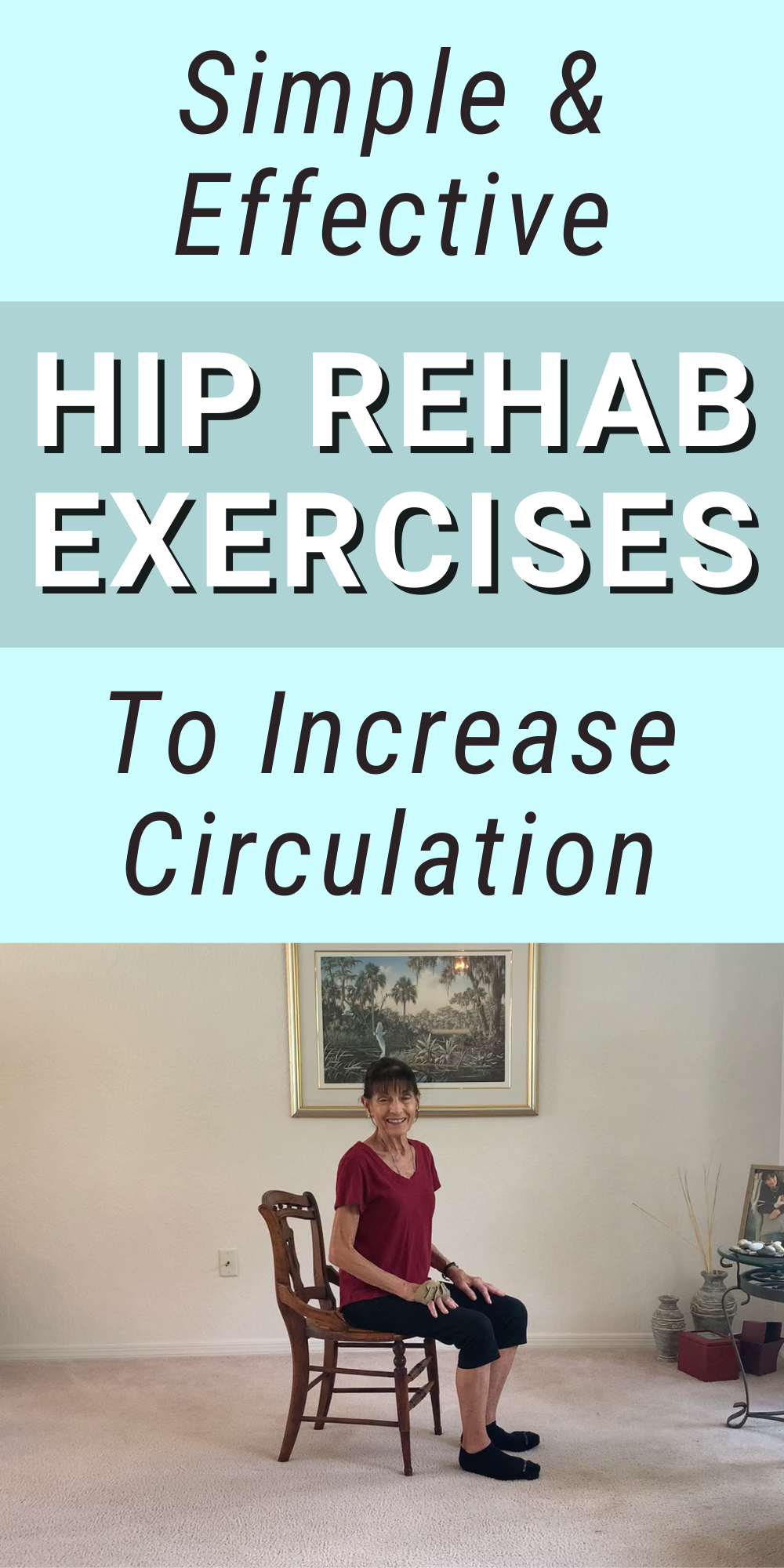 Doing the right exercises after a hip replacement can speed up your recovery and prevent unwanted complications.
In this video, I'll show you the exact exercises I did every day after my recent hip surgery. They're incredibly simple, but I credit them with helping me get moving again so quickly. 
Why Do Exercises After Hip Replacement?
Lack of movement can definitely affect your circulation and flexibility, leading to stiffness, lack of range of motion, pain, and possibly blood clots, all things you want to avoid after a major surgery.
Moving, when done in the proper way and with your doctor's guidance, will help you stay on track to a swift recovery.
Improved circulation will even help keep your immune system active.
It doesn't take much, just enough to force the blood through the veins.
The exercises shared in this video are easy and what I did for my hip rehab to bring down the swelling and promote healing with good circulation. 
They aren't just for people who've had hip surgery.
They're also great if you are new to exercise, recovering from an injury, or just not feeling up to more strenuous activity.
Also, consider doing them seated if you are in front of your computer too long.
Sitting, sitting, and more sitting has become a real issue affecting our health.
Any level of exercise will get your heart rate up, make your heart more efficient to get the blood to every cell in your body and haul away the nasty toxins that can build up.
Choose to move!
If you want more after trying this video, here are a few more exercise options to improve circulation and strength in the hips:
HERE'S TO FEELING GOOD!
Get my latest videos delivered to your inbox as soon as they're published! Enter your email address below. We'll never share or sell your information.