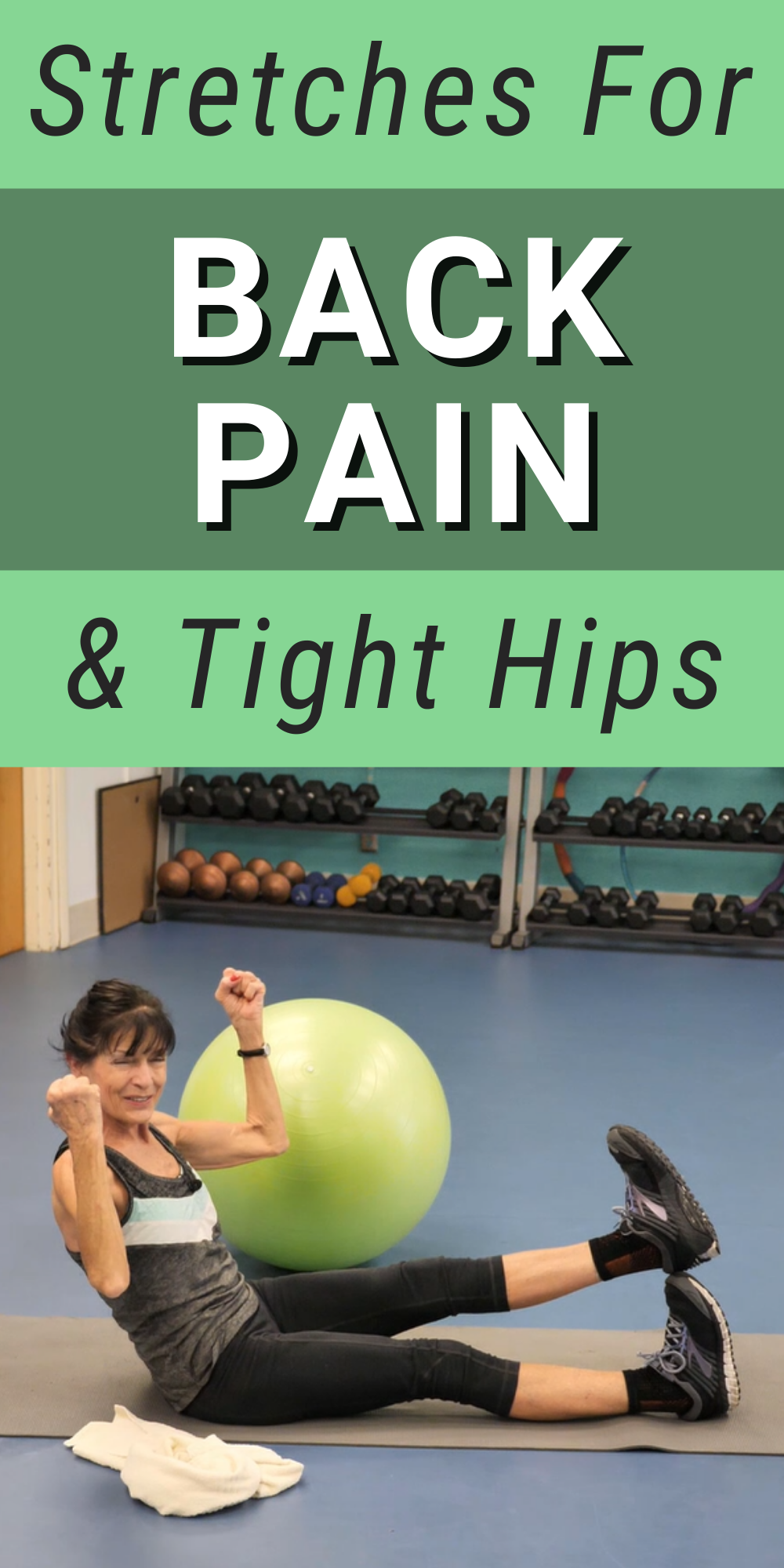 These hamstring stretches for back pain will help keep your hamstrings loose so you can move through your day pain free!
If you participate in any type of physical activity that keeps you moving, you know the importance of keeping your hamstrings in good performing condition.
Hamstring injuries are very common in active people and can result in loss of mobility, causing you to have to sit it out on the sidelines… no fun!
Hip stiffness, painful knees and back aches can all be due to tight hamstrings.
Best to take action and be proactive in keeping them stretched and strong thus avoiding injury and warding off imbalances that could lead to pain in other parts of the body.
Plus did you know the more you sit, the weaker the hamstrings become?
Set aside a couple of times a week to do these hamstring stretches for back pain, painful knees and more.
More importantly, make it a priority to stretch those hamstrings after your favorite sport or activity.
This will ensure that you can continue to walk, run, get up and down, climb stairs, all without effort or pain.
If you find these helpful, we have another hamstring stretching video with a chair here that you might also like.
Here's to FEELING GOOD!
If you liked this video, please subscribe to my newsletter!
You'll help me continue to provide free content every week and receive my latest videos as soon as they're released.