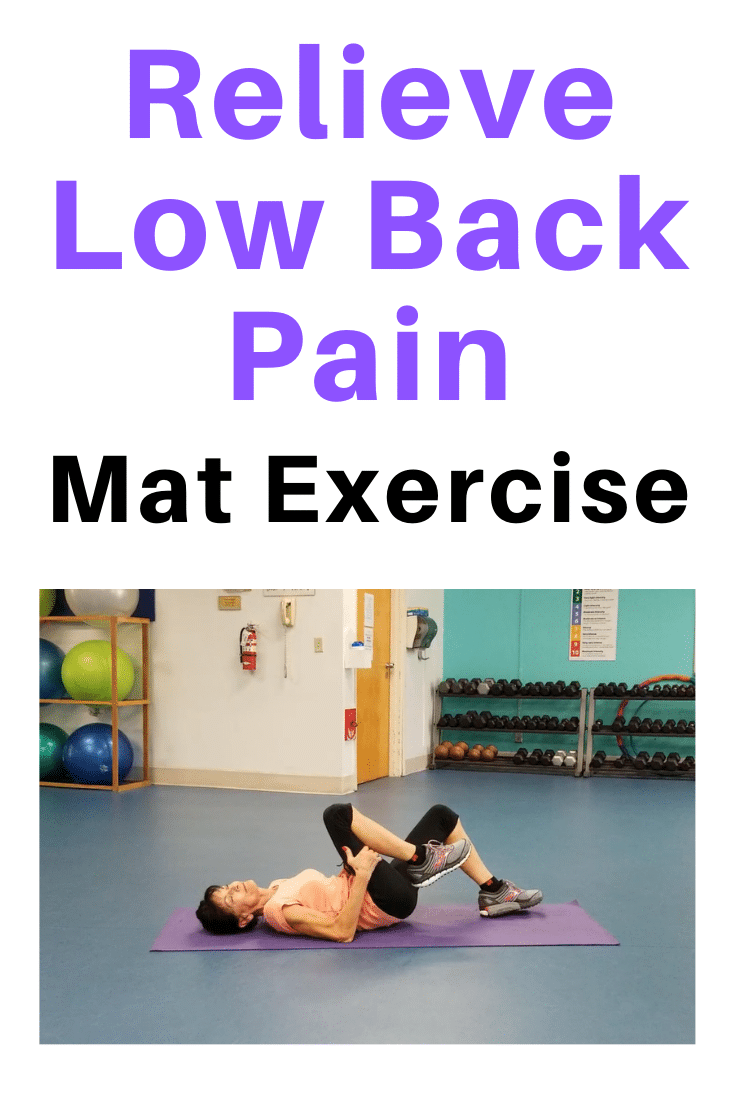 Grab your mat or get on your bed and join me with these ever-so-gentle exercises for back pain.
Unlocking tightness in the hips, glutes, and hamstrings can help give that low back some relief.
Back pain is the most common type of pain, with two in five Americans saying they suffer from it.
Believe me, I know that if you're one of them, it can just make you want to stop what you're doing and rest! 
But moving is the best solution to take away that discomfort. 
This video is especially good if that is how you feel, because it approaches the pain mildly, coaxing the tight muscles that can cause back pain to release and stop hurting.
Once these exercises for back pain have you feeling a little better, work on strengthening and stretching the muscles that support your core on a routine basis so you can ward off any recurrence of the pain.
You can find many core and low back exercises in our Free Fitness Library. 
If nothing is helping, it may be time to consult your physician and seek help from a professional physical or massage therapist. Your back will thank you. 
Hope you are feeling better soon!
Get my latest workouts delivered to your inbox by entering your email address below.