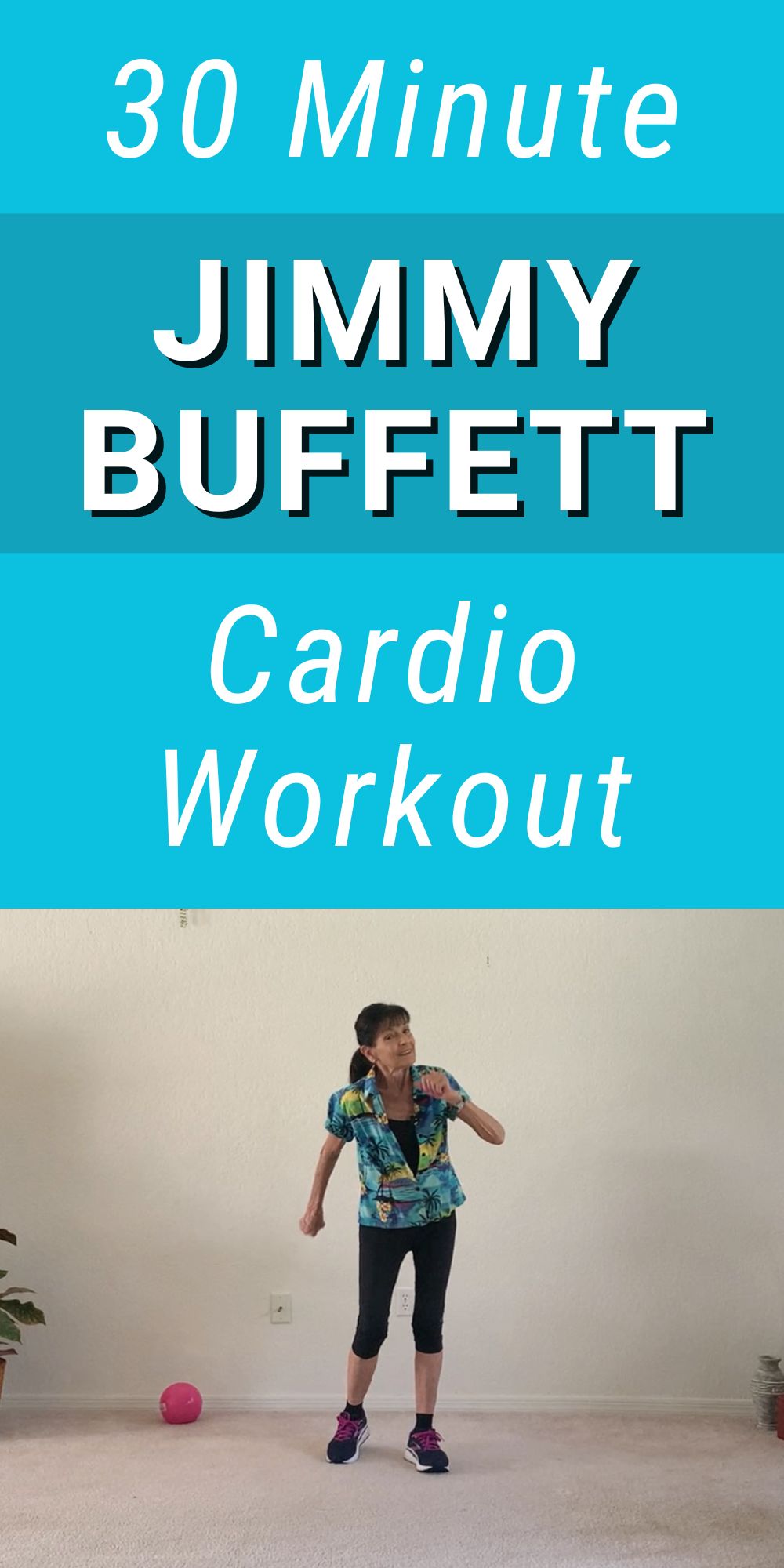 This Jimmy Buffett tribute workout is straight out of Margaritaville, proving that you CAN have fun getting your exercise done!
Join me in grooving to Parrothead favorites like Cheeseburger in Paradise, Volcano, Changes In Latitudes and more.
We need to continue our daily activity of moving as it helps to ward off chronic diseases and extends our longevity. It helps us to feel good.
But, It can become a chore if we don't find ways to make it enjoyable or at least tolerable and easy to do.
Here are some tips to make exercising more fun:
Find some music you love to workout to. Time will fly and you may even find yourself humming or singing along.
Remember playing sports? Play is a good word to think about in choosing an activity that maybe you did in the past that you really enjoyed. Perhaps golfing, swimming, or playing a team sport like pickleball.
Find a good friend to join you on your fitness journey. A buddy to meet up with to take a walk in a park, downtown or even in a mall.
Be brave and go to a new workout class. Variety here is really the spice of life and a good idea to keep from becoming bored.
Put a few goals on the refrigerator that are attainable . Right now, for instance, I am adding an extra squat to the number I do each week and an extra wall push up. You'll be impressed with your progress after a month.
Remember, you can break your workout into intervals of say 10 minute sessions throughout the day and it can include house cleaning, gardening, grocery shopping, bike riding or whatever gets you moving.
Reward yourself for consistency. Maybe a fun activity such as a trip or outing you've been wanting to do for some time. It could be as simple as a special treat at the end of a week of workout. Think a special dessert, new purse, a special tv program, or even new workout shoes or equipment.
Most of all, keep your 'why' before you, maybe a video of one of your precious grandchildren or just the reminder of maintaining your independence or staying strong in order to be helpful to others.
Don't forget, a healthy heart, weight management and an improved yearly checkup are just some of the long term rewards that we tend to forget about with regards to exercise.
So let's keep moving and make the rest of our days pain free and spend them FEELING GOOD!
Get my latest workouts delivered straight to your inbox! Just enter your email address below.