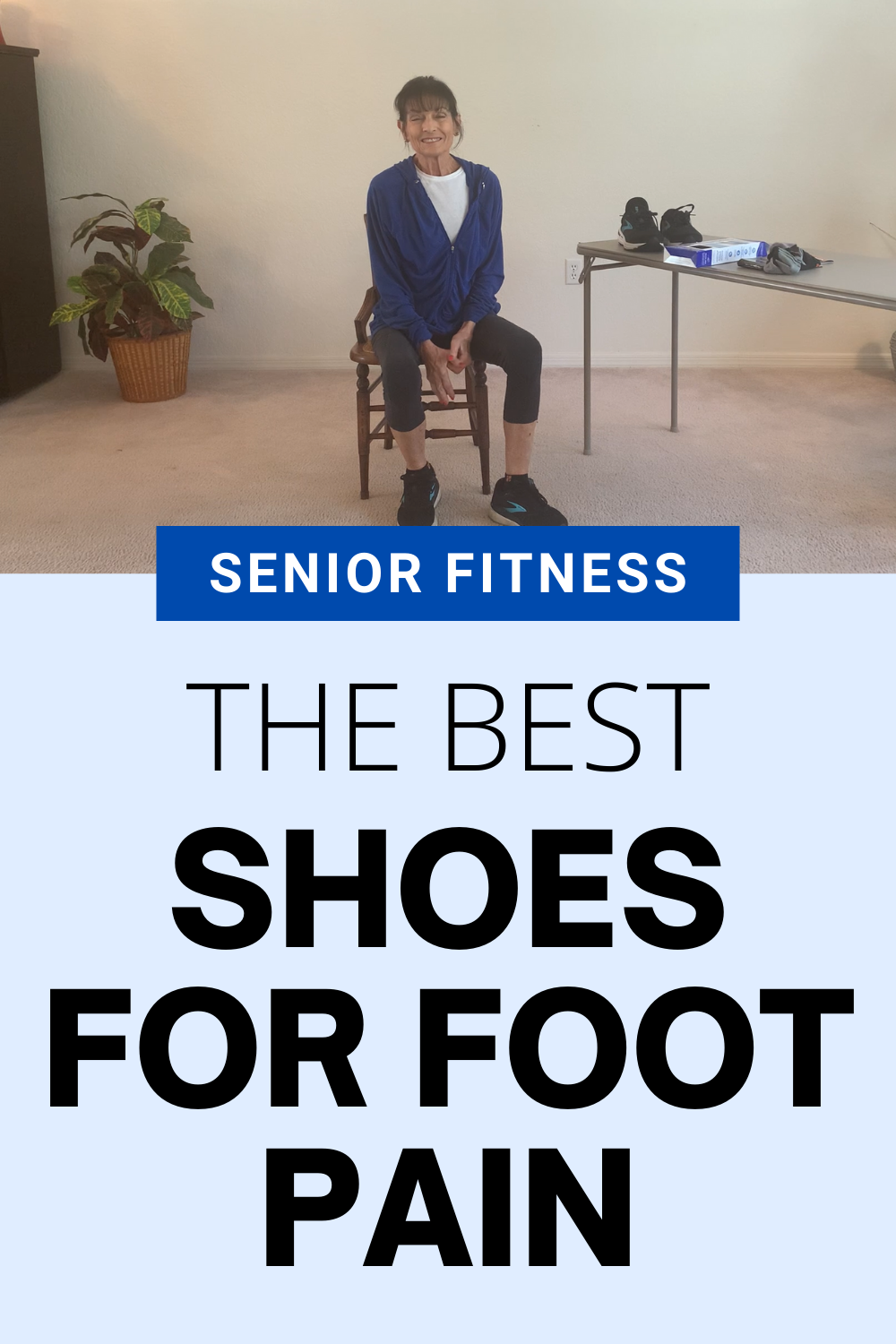 What are the best shoes for seniors to work out?
I get this question a lot, so I wanted to share with you what has been recommended to me by my foot doctors (notice I said doctors, because I have been to many) and by my physical therapist.
This post contains affiliate links. If you use these links to buy something, we may earn a commission. It does not affect your cost.
I like what one doctor told me about workout shoes.
He said if you are not experiencing any back pain or lower body pain, then find what feels good on your feet while moving and use that. Simple!
However, many of us do deal with a challenge in one of the following areas:
Any one of these can be caused by misalignment starting with our feet. In that case, we need to become proactive.
The first thing you need to do is to find a very reliable sports shoe store.
Mine is 45 minutes away (shout out to the great folks at Snyderman's in Fort Myers, Florida!) but is well worth the personalized attention that I get.
Also, unlike many of the online shoes available, this store allows me to wear them for 60 days and still return them if they're not working out for me.
Just like everyone's body is different, so is our foot design somewhat unique based on our walking and movement patterns.
Many of us as we age will find ourselves needing a shoe with some degree of support depending on our activities.
The Best Shoes For Seniors To Work Out
For me at this time, the best choice has been Brooks, specifically the Brooks Ariel 20.
Before that I used New Balance, which many of my students like as well.
When you try on a shoe, in my opinion, you should know as soon as it's on and you walk around in it whether it feels comfortable or not.
If you feel any hesitation, do not buy it and explain to your salesperson what is not working with this design. Where I go, they really listen.
Some of us, myself included, also use an inserted arch support for even better alignment. For a while, an insert off the shelf worked, but then my podiatrist suggested I have the custom arches made.
The custom inserts were very expensive and did not work for me.
My sports shoe store suggested I switch to Powerstep inserts, which worked well.
Now I use Powerstep Protech, an even sturdier support by the same company. You can get these online or your shoe store may offer them.
In addition, you might try wearing a support sock. The ones I use are by Vitalsox.
Remember, the feet are the foundation for all our movement. We do not want to feel pain with every step we take.
So keep up your foot exercises and look for the shoes that will work best for you.
Here are links to all the products I mentioned:
Here's to feeling good!
Get my latest fitness posts for seniors delivered to your inbox for free! Just enter your email address below.