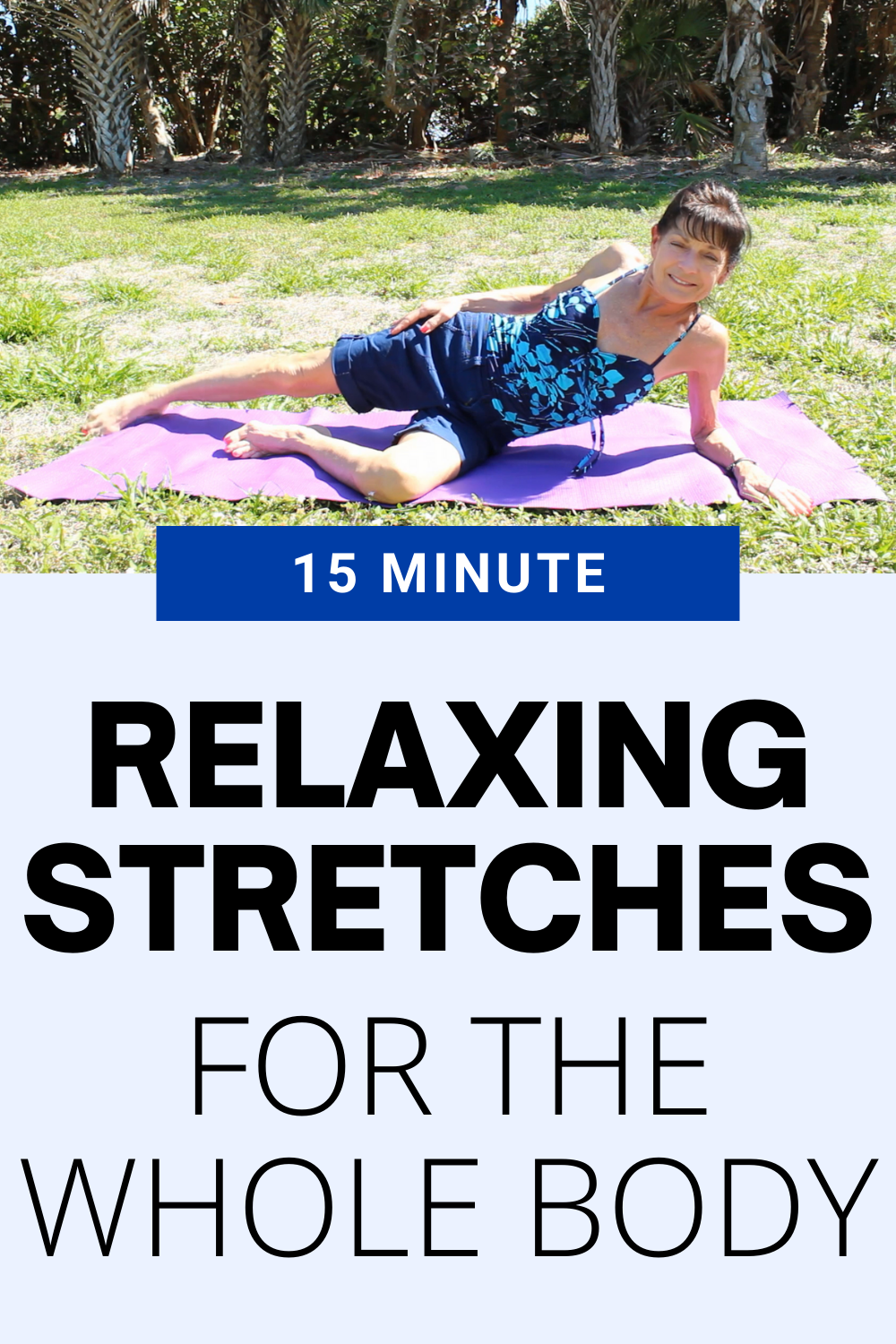 These relaxing stretches are perfect to do when you're on vacation… or when you just want to feel like you are!
Sometimes a change of scenery is good for the soul.
Changing your scenery gives you a chance to clear your brain and review things from a new perspective.
That's why we chose to shoot this relaxing stretch routine at the beach.
An escape from your normal surroundings is just the thing you need sometimes to refresh, clean your mind, and de-stress.
So, why not take your mat to the beach, on your deck or even your backyard?
A little fresh air and extra sunlight are scientifically proven to enhance your mood and boost your productivity.
Benefits Of Relaxing Stretches
You can reap the following benefits from a great stretch:
-Relieve pain from tight muscles.
-Unlock stiff and tight joints for better flexibility
-Renew energy levels
-When you lengthen muscles they pull on the bones making them resist and become stronger.
-When thinking about your breath when you stretch, you can improve your breathing and help work toward lowering your blood pressure as well.
So, don't ever think that stretching isn't a workout.
Done with extra effort and continuous flow, you'll be amazed at the calories you burn, strength and balance you achieve and how could you feel after.
HERE'S TO FEELING GOOD!
If you liked this video, you can find many more stretch routines here.
Get my latest videos delivered for free via email each week! Just enter your email address below.