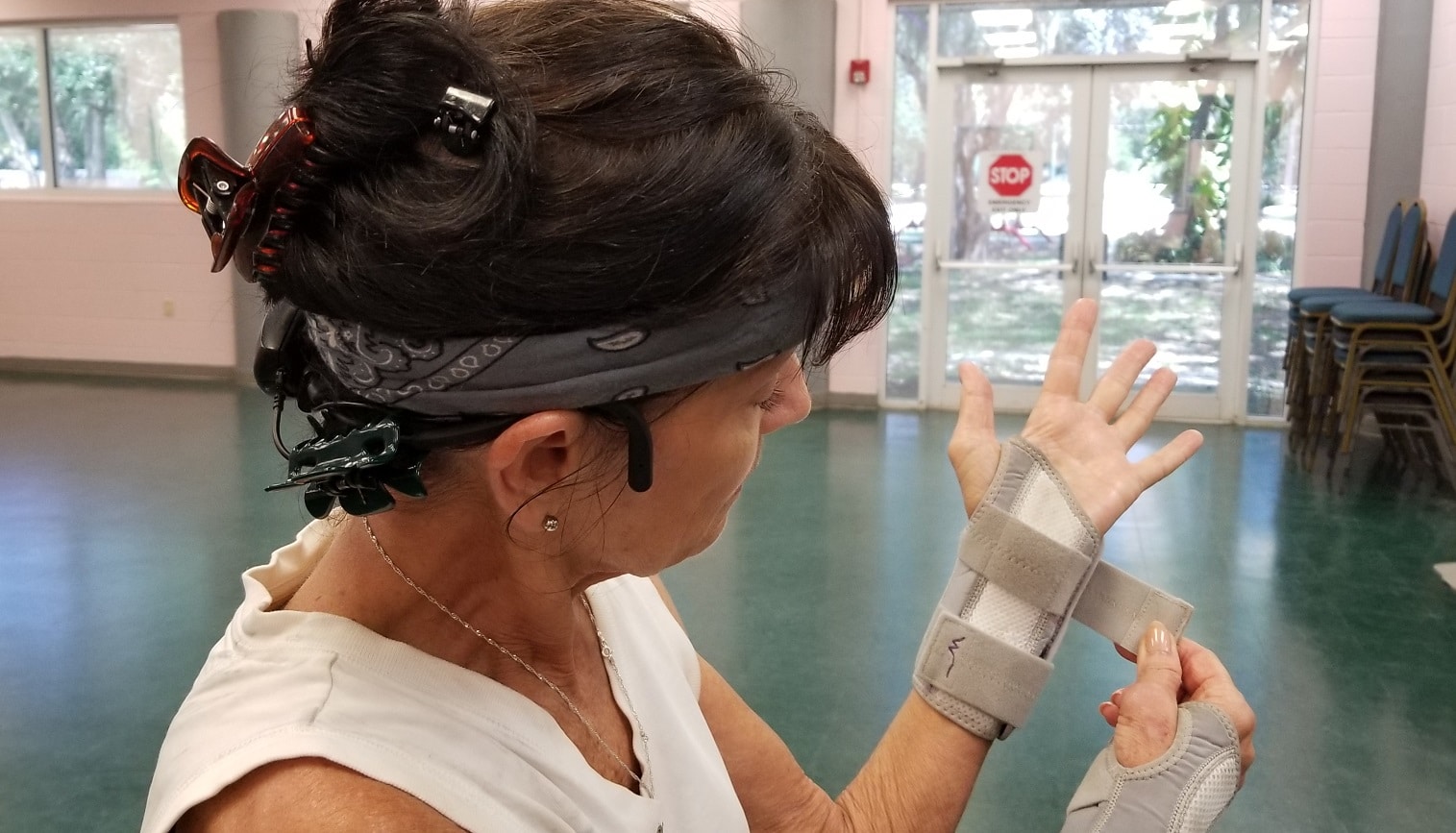 I have been dealing with arthritis pain for many years and have tried just about everything in the book to relieve and prevent it. In addition to doing my wrist exercises regularly, I have found one hand brace for arthritis to be above the rest when it comes to alleviating pain from arthritis and carpal tunnel.
The Best Hand Brace For Arthritis
My favorite hand brace for my arthritis and carpal tunnel pain is the Wellgate PerfectFit Wrist Support. If you've taken any of my fitness classes, you've probably seen me wearing it on one or both wrists from time to time. I wear them on and off, sometimes if I'm dealing with pain and sometimes as a preventative measure if I'm anticipating exercises that will put a strain on my wrists.
For those of you who play golf, tennis, pickleball, and do other wrist-intensive activities, this brace is a great option. In addition to wearing it for exercise, I wear it for a little added support when doing household chores like gardening and using some of my heavier yard tools like the leaf blower.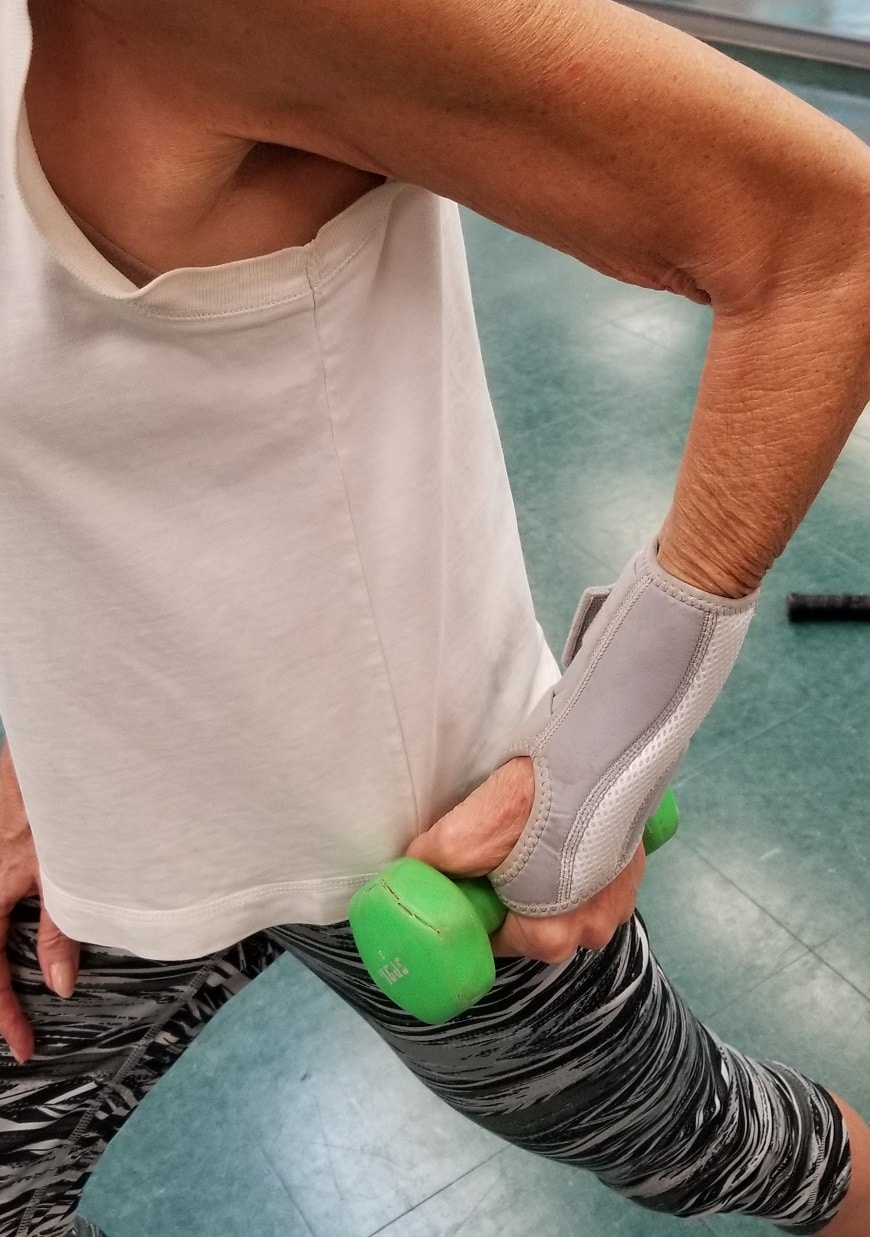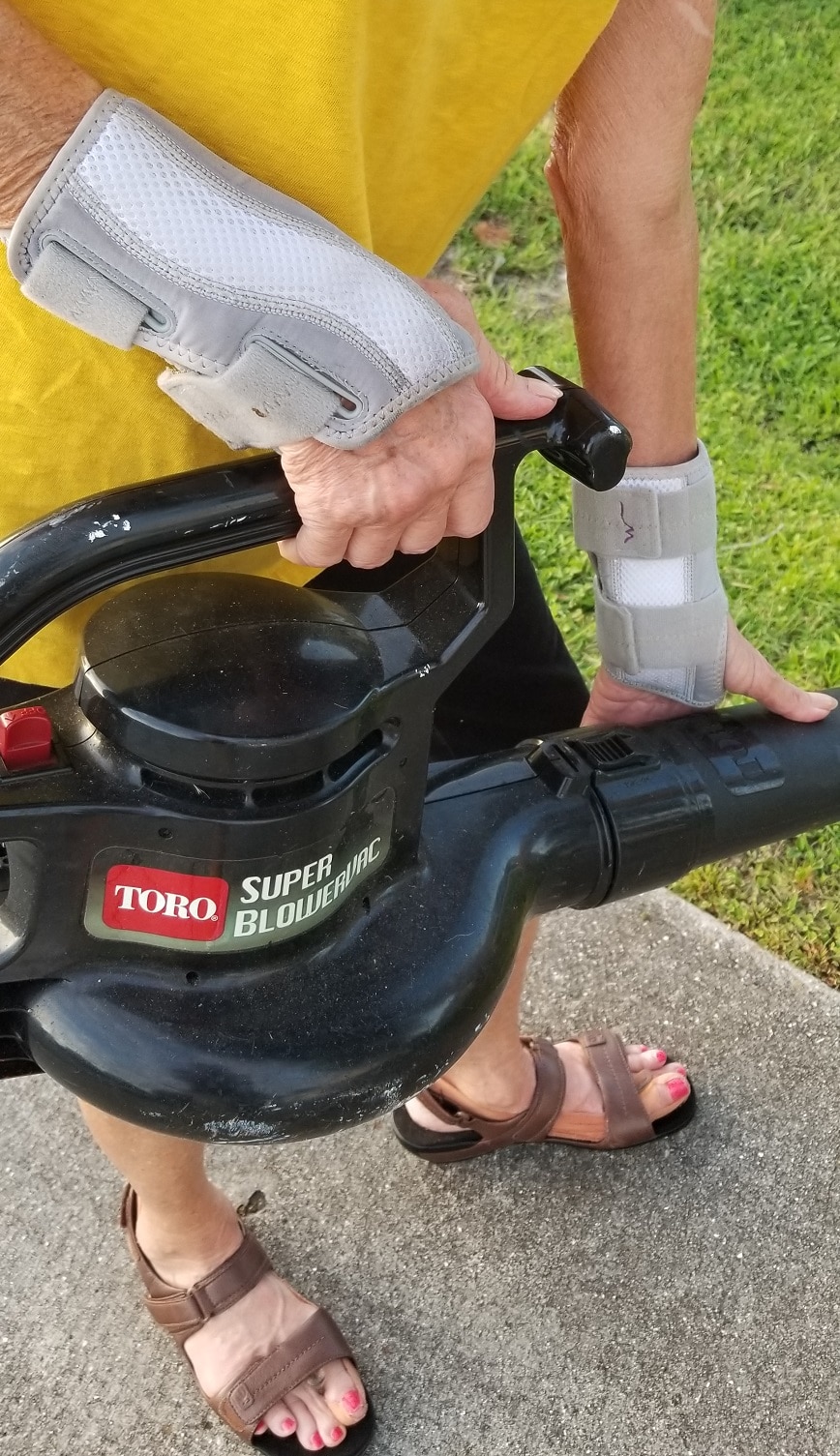 Believe it or not, I also sleep in these braces frequently. If you suffer from arthritis or carpal tunnel, you know about the painful curling of the hands and wrists that can happen while you sleep. These are comfortable enough to sleep in and prevent the morning stiffness that can be so debilitating and painful.
Here are a few more reasons why I find this to be the best wrist brace for arthritis and carpal tunnel.
Supportive But Not Restrictive
Many wrist braces make you feel like you have stiff robot hands. This one is lightweight and supportive without being restrictive. I can still move my fingers and easily pick things up.
No Metal
This is a big plus in my book! Many other braces I have tried contain at least some metal parts, which eventually wear their way through the fabric and feel painful against the skin. This brace is made from fabric and plastic only and there are no sharp edges.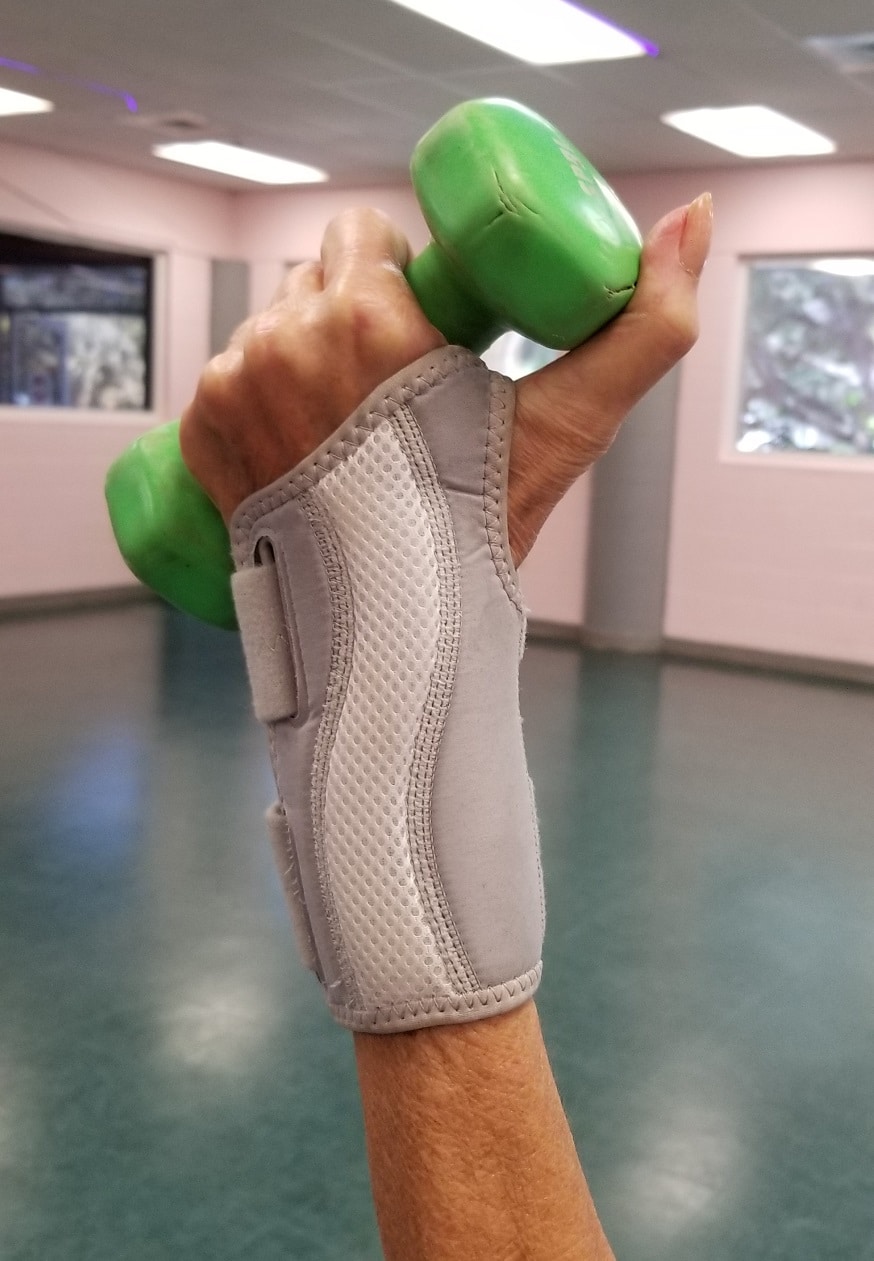 Easy On And Off
Velcro strips make them easy to put on and take off, even if I am wearing them on both hands.
Neutral Color
Many people don't mind black wrist braces, but I really like the neutral beige color of this one. I think it looks less conspicuous and a bit nicer to wear with street clothes than a black brace.
Washable
While you probably shouldn't wash these every day, I have thrown mine in the washing machine at least a few times and they have held up nicely.
I am glad I found this wrist brace for my arthritis pain and frequently recommend it to my students. I hope you find it relieves some of your pain the way it does for me!