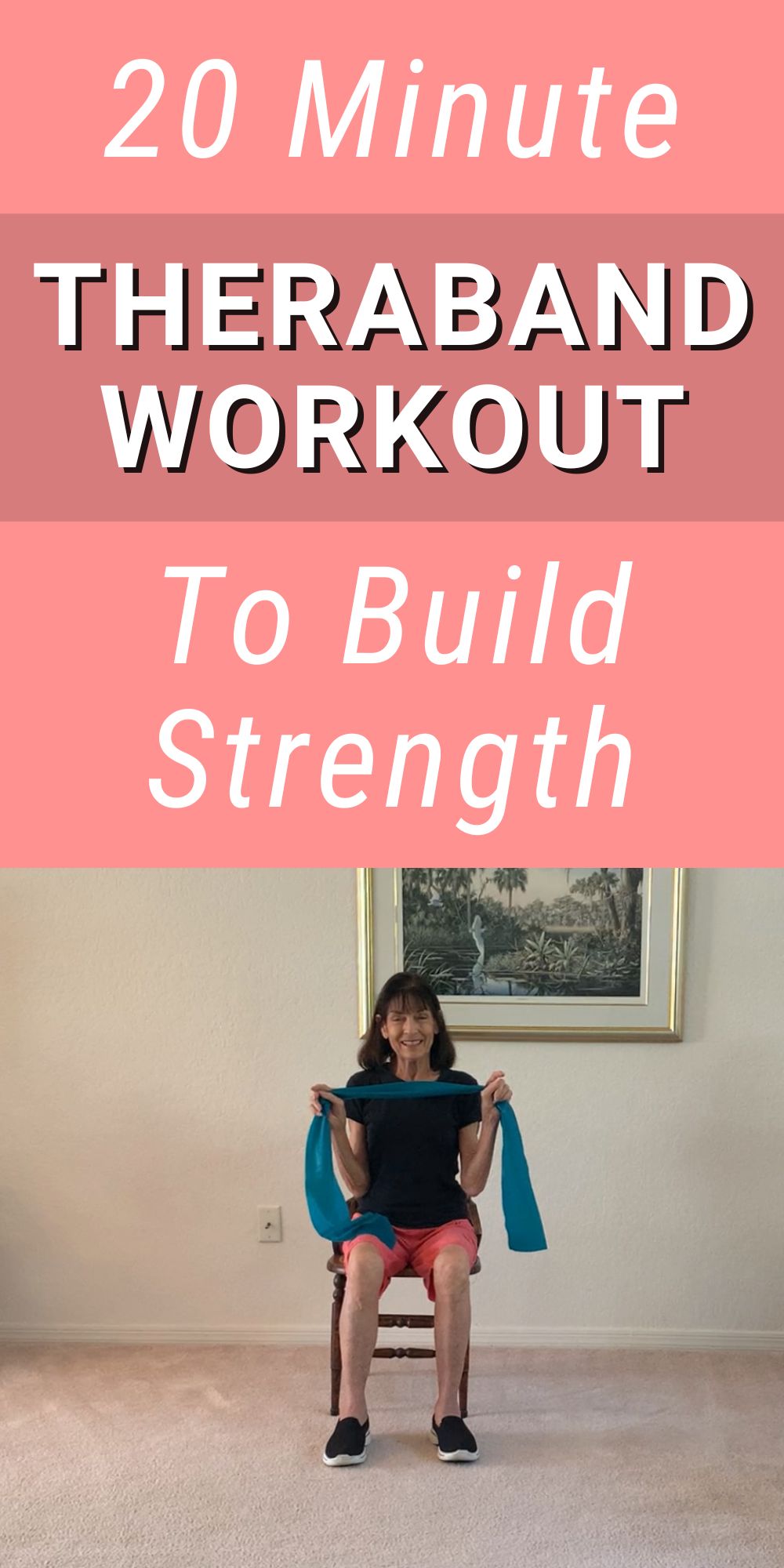 This TheraBand workout will show you how to use your therapy bands in new ways to build muscle and bone strength and improve your posture.
What Are TheraBands?
Therapy bands, or TheraBands, are long, flat bands of elastic.
They're often used by physical therapists when helping patients heal from an injury and improve their functional mobility.
But aside from physical therapy, they are also a great tool for strengthening the muscles and building stronger bones.
Using TheraBands For Exercise
Therapy bands are convenient for at home exercise programs and are flexible enough to be rolled up and taken with you while on the go for travel.
Or, take them with you and use them on a morning walk.
They can be purchased at a reasonable cost and are offered in varying degrees of resistance so you can customize what works for you.
You can purchase the TheraBands I recommend here.
If done properly, working out with a TheraBand can be safe, effective, and a great low impact workout for the joints and muscles, helping to avoid injury.
As always, remember that you want to feel like you are working but not working in pain.
Studies continue to show that working out with resistance tools such as TheraBands can result in improvements with everyday activities such as walking, getting up out of a chair, climbing stairs and even better balance.
And unlike free weights, bands offer the benefit of working out in more planes of motion.
And as always, what I like is the added challenge for the brain and body to work out in a different manner testing different skills, helping to keep it interesting.
So, grab your TheraBand or order one here and let's continue to work on staying strong, pain free, and able to enjoy a good quality of life.
HERE'S TO FEELING GOOD!
Never miss a workout! Get my latest videos and free monthly fitness calendar delivered to your inbox as soon as they're posted. Just enter your email address below.