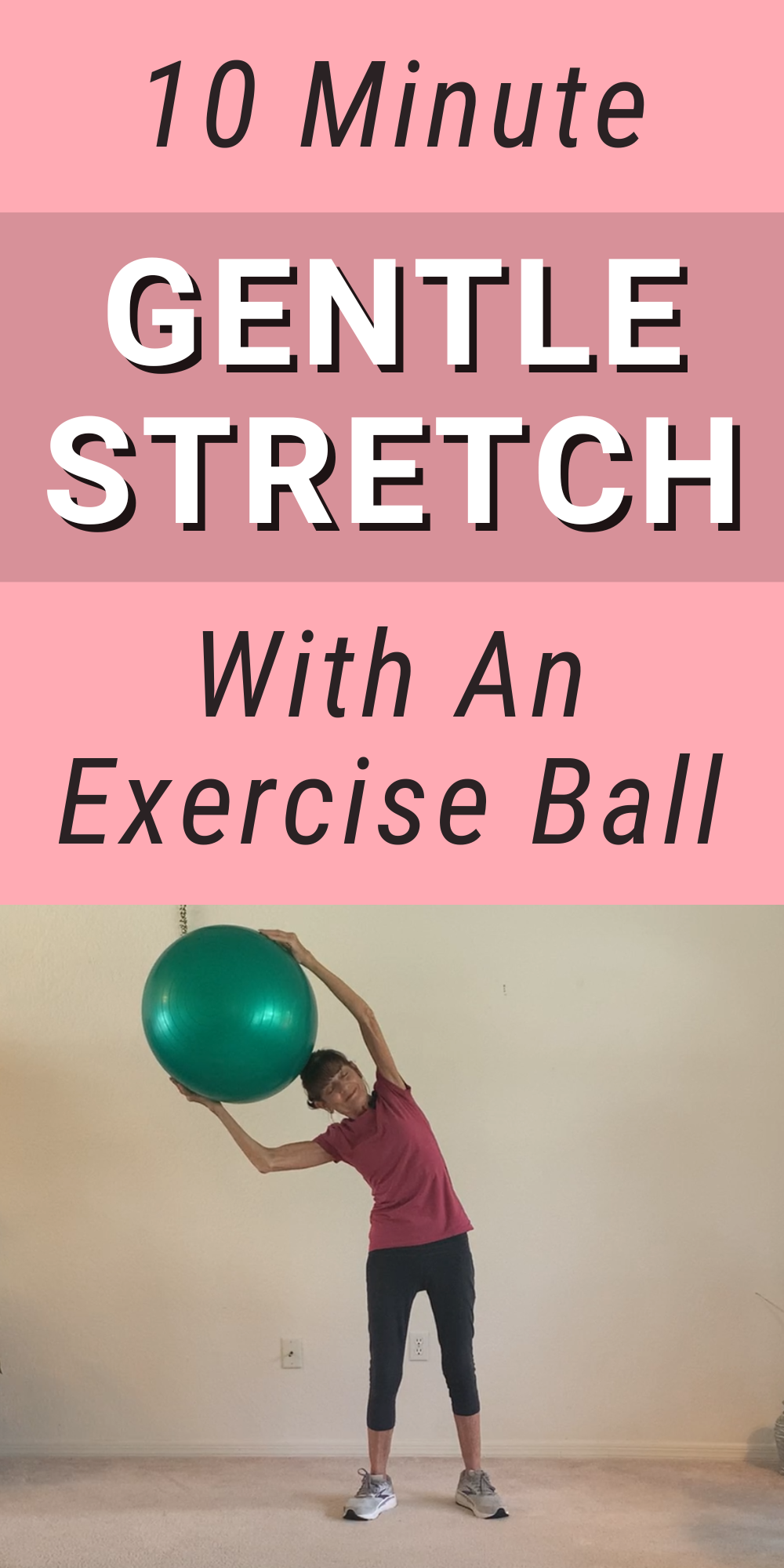 This gentle stretch routine uses a big ball to loosen up your muscles in new ways. Mixing it up is good for your body and your mind!
As seniors, it is now more important than ever to include stretches in our daily routine.
With just 10 to 15 minutes every day, over time, you should start to see improved mobility, balance, strength and less probability of a bad fall.
With consistency, you can start to see improved circulation, balance, and even a reduction in your stress levels.
The key is to find something you can do and that makes you feel even better once you've completed it.
Mix it up!
There are so many forms of stretching that you need not become bored and should even enjoy the challenges of testing your fitness from another approach.
Try some yoga, qigong, ballet stretches or even the exercise ball gentle stretch in this video. And we have more than 20 free stretching videos in our fitness library!
It may take a week or two before you notice the benefits, but stay the course and your body will notice the difference as you move more freely and less painfully through your day!
HERE'S TO FEELING GOOD! 
Never miss a new workout! Get my latest videos delivered directly to your inbox as soon as they're published. Just enter your email address below.