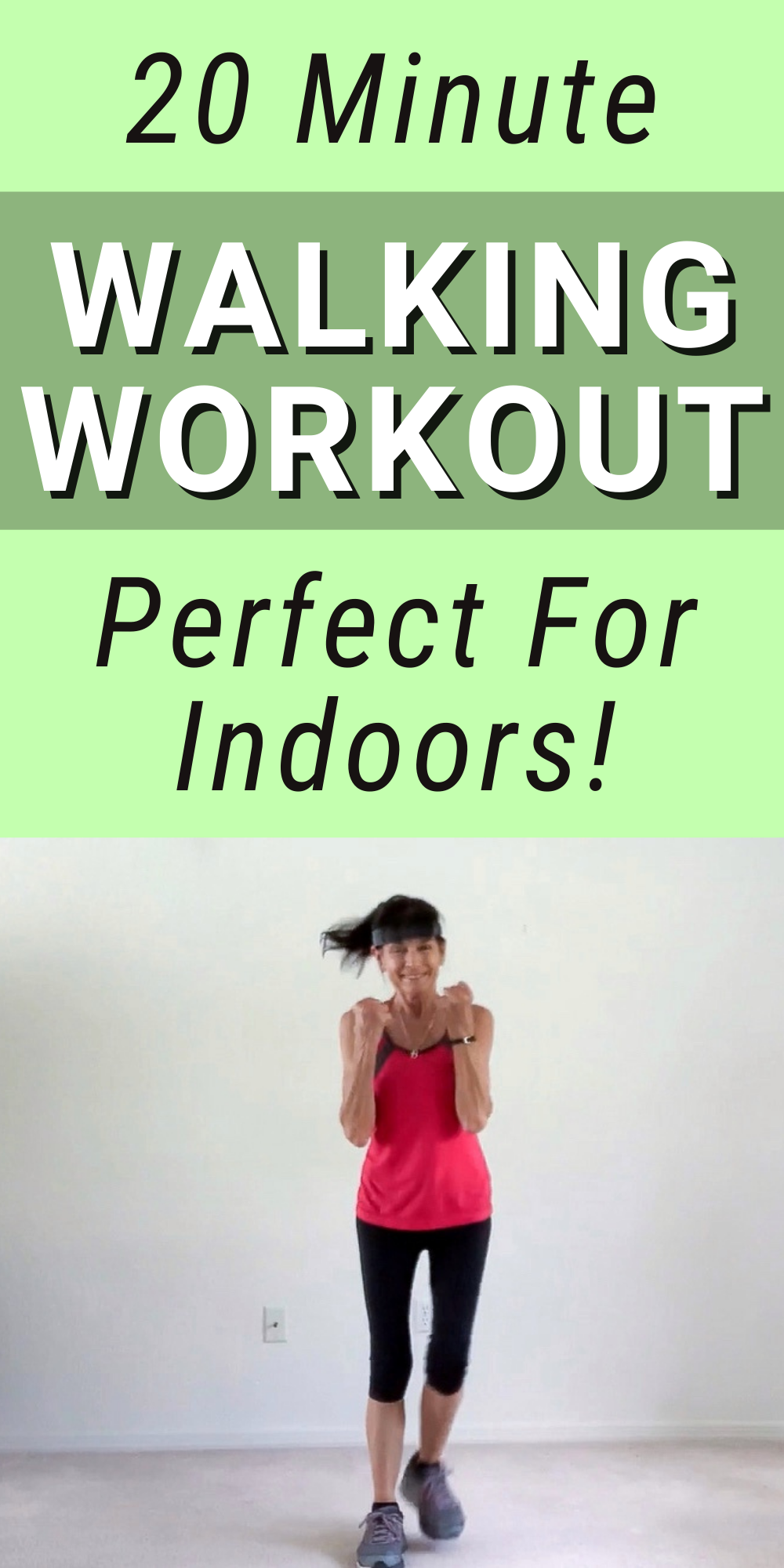 This 20 minute walking workout can be done in the comfort of your home.
Did you know experts suggest walking over running as the preferred form of exercise for many people?
Though running is more challenging, it's rough on the body and leaves us more prone to injuries like falls and rolled ankles.
Walking, on the other hand, is accessible, low impact, and comes with a range of health benefits.
Walking Workout Benefits
When done consistently, walking can improve our cardiac health and ward off weight gain.
It improves our circulation and can alleviate depression.
It keeps us mobile and can act as a mood booster.
And, it's an exercise most of us can do daily without any negative impacts.
Walking works a number of different muscles including the quads, hamstrings, calves and hip adductors, all important areas for staying mobile.
It also forces our muscle groups to work together–our calves must interact with our ankles, our hips with our hamstrings, and so on, which boosts coordination.
Plus, there's just something so calming about going for a walk. It can be a great way to clear your head.
So set aside 20 minutes or just do as much as you can today and join me for this fun indoor walking workout.
We also have a 15-minute walking video here.
Here's to feeling good!
To get my latest workouts delivered to your inbox for free each week, just enter your email address below.