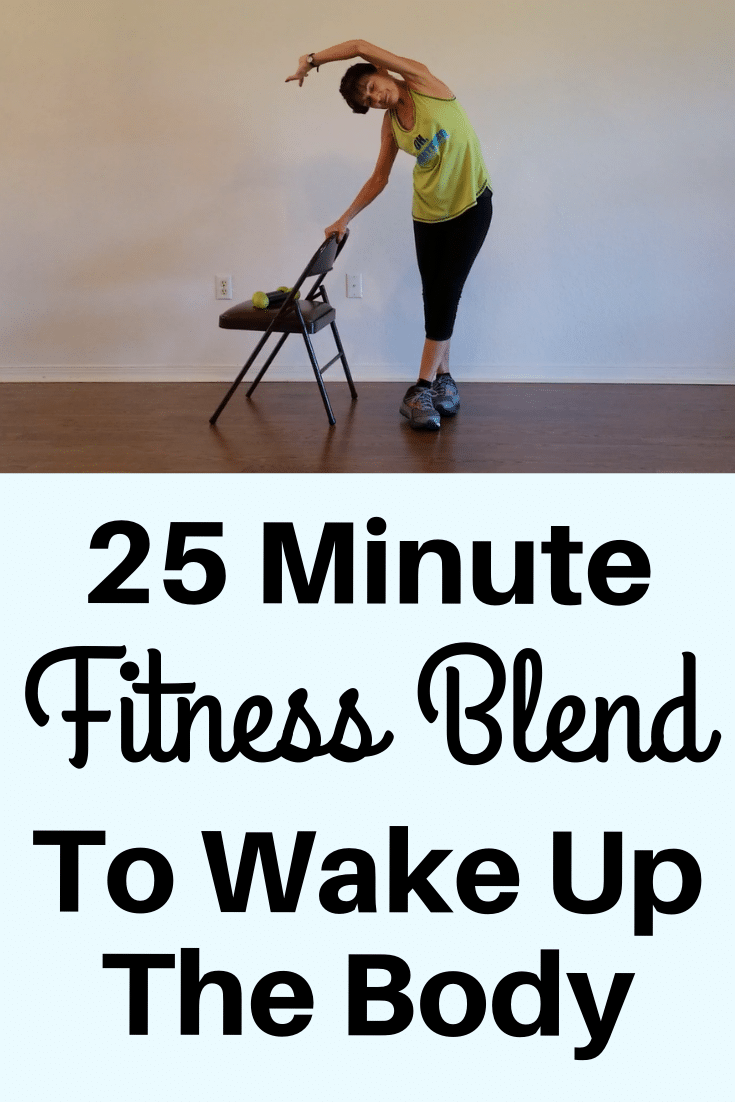 Fitness blend is a gentle exercise for seniors I created to help us wake up all 655 muscles in a way that feels good!
It includes a light warm up to get the blood moving, some work with a pair of weights or water bottles, and a cool-down stretch that feels great all over.
A full body energy boost is just what we need sometimes to feel better mentally and physically.
Benefits Of Gentle Exercise for Seniors
While we are on this roller coaster of events and emotions, it is easy to slip into bad habits.
A little bit of indulgence ONCE IN A WHILE is acceptable, but we do not want it to become standard everyday behavior.
And I know if you are reading this, that you already know one of the best habits is exercise… ALL KINDS OF EXERCISE! 
As long as you are moving. And the more we mix it up, the easier it is to keep ourselves motivated and on track.
Hit it hard on days you are feeling charged up and lighten the intensity on those days where you might be less energetic or enthused, but have fun with whatever workout you choose.
This video is 25 minutes, which is just enough time for a get-moving gentle warm up, stretching, a little bit of weights and cool down.
I think you will feel good once you have done the full 25 minutes.
And it is especially great to do when you are experiencing the late afternoon lag of energy.
If you need a set of hand weights, here is one I really like.
So get up, get moving and here's to FEELING GOOD!
Get my latest free workout delivered to your inbox each week by entering your email address below.