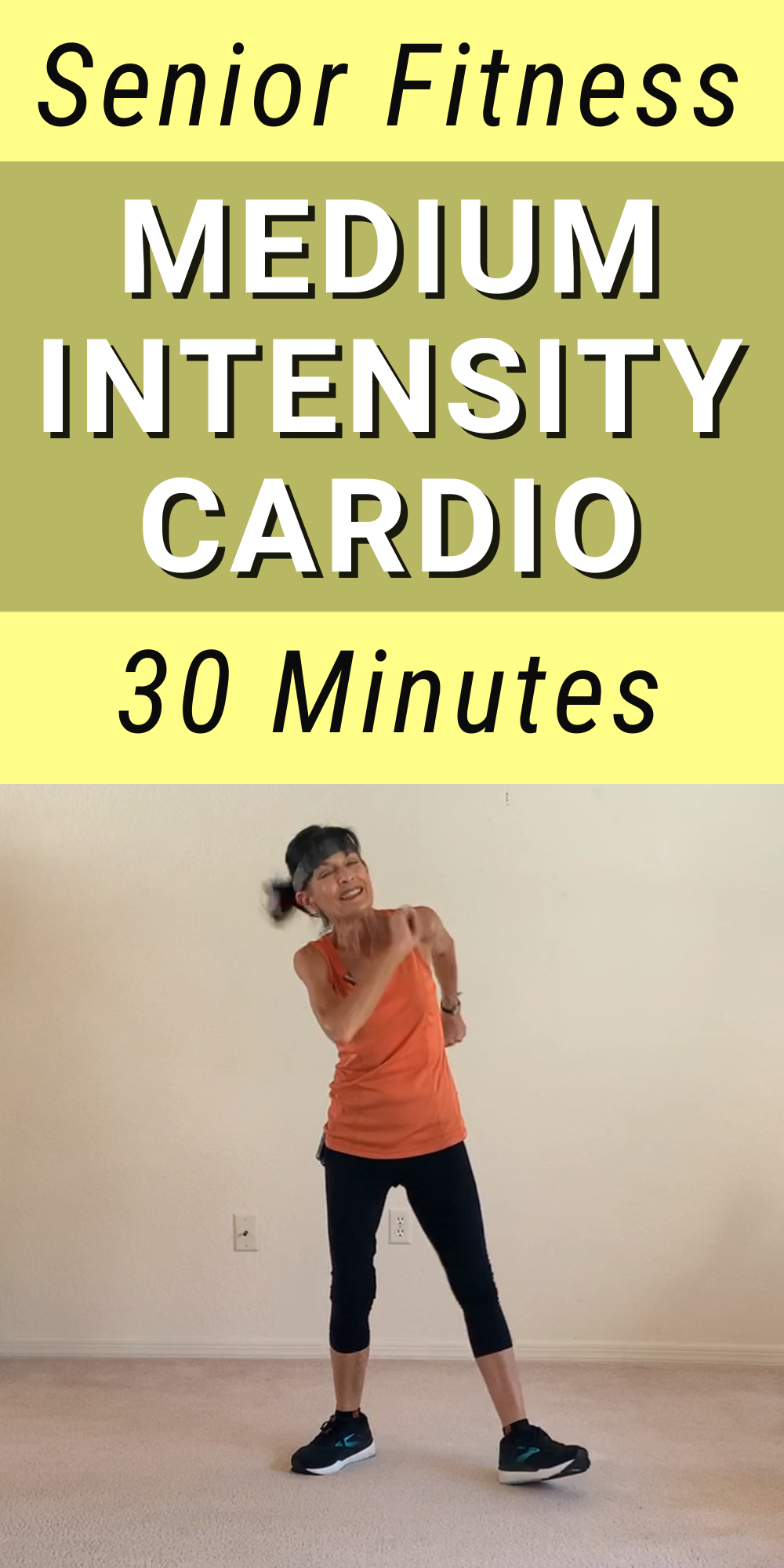 This 30 minute medium intensity cardio video changes things up a little by including more core and balance in the routine.
Being a multi-tasker, I love to get more done with whatever time I have.
Believe it or not, seven folks have reported to me falling outside of class in the last two months, and that is scary!
The good news is that they all had successful falls. By that I mean no broken bones, just bruises.
That is not only luck, but a testament to their working out to maintain strong bones and good solid muscles to protect those bones.
When it comes to exercise, there never seems to be enough time to get all of it done in one day–cardio, strength, stretch and flexibility, balance, core… how do we do it?!
Mixing up our routines is one good way.
Plus to ward off boredom, it is proven that changing things up will help our mind to be sharper and more engaged with a new challenge.
Oftentimes, balance practice and core strength never even get attention by many folks, yet it is so important to ward off a nasty fall that could leave us unable to remain mobile, independent and able to enjoy our favorite activities.
So come join me with this new, fun, medium intensity cardio to add to the mix and keep us in balance.
You can find many more cardio workouts of varying lengths and intensity levels here. 
HERE'S TO FEELING GOOD!
Get my latest videos delivered to your inbox each week for free by inputting your email address below.