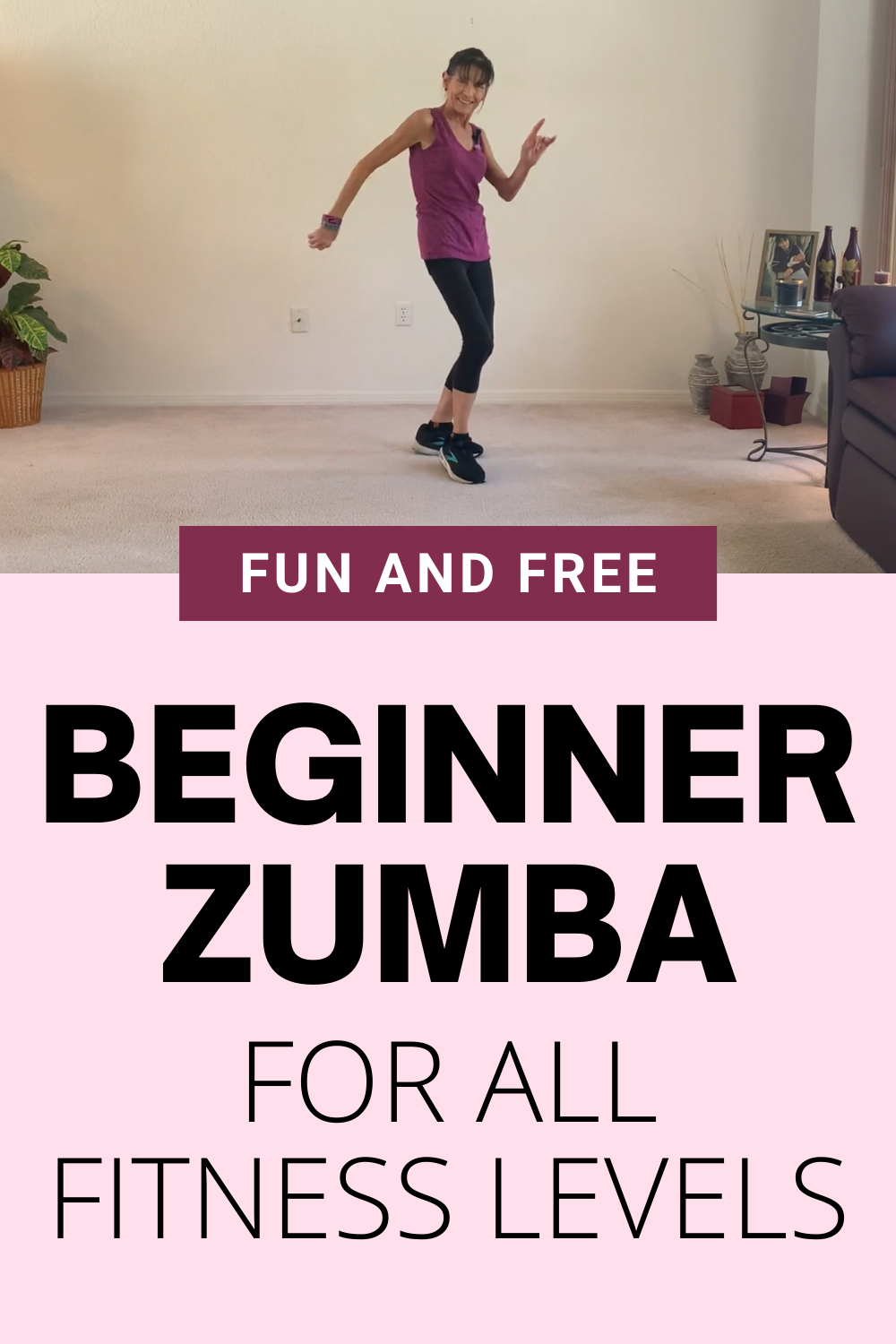 This video is a beginner Zumba workout anyone can do!
Perhaps you've tried Zumba before and found it quite a challenge, both mentally and physically.
I am not surprised as it can get very intense, especially if taught by a younger instructor.
Because the music is so fun and different from other cardio workouts, I wanted to bring you an easier version based on Zumba Gold which takes it down a notch, but still allows you to have fun and get in a good cardio workout.
Zumba Gold affords you all the benefits of regular Zumba but with more repetitions and medium-paced music so you won't feel lost and there is less chance of injury.
You might feel a bit challenged the first few tries, but hopefully not to the point of frustration.
And by doing it along with a video, you can do a few numbers and practice those a few times before adding on.
Variety is the spice of life and helps ward off boredom from doing the same type of routine over and over. Trying something different is also good for the brain.
Benefits of Trying a Beginner Zumba Workout
As with all cardio, Zumba can help:
-Keep your heart healthy
-Improve your balance and mobility
-Strengthen your muscles and bones
-Promote brain health
-Help control your weight
-Feel uplifted with the lively music
So why not give it a chance? Come to the dance party and mix it up and see that YOU CAN DO ZUMBA!
HERE'S TO FELLING GOOD!
You can find many more Zumba videos of varying degrees of difficulty in our fitness library here.
To get my latest posts delivered to your inbox for free each week, just enter your email address below!