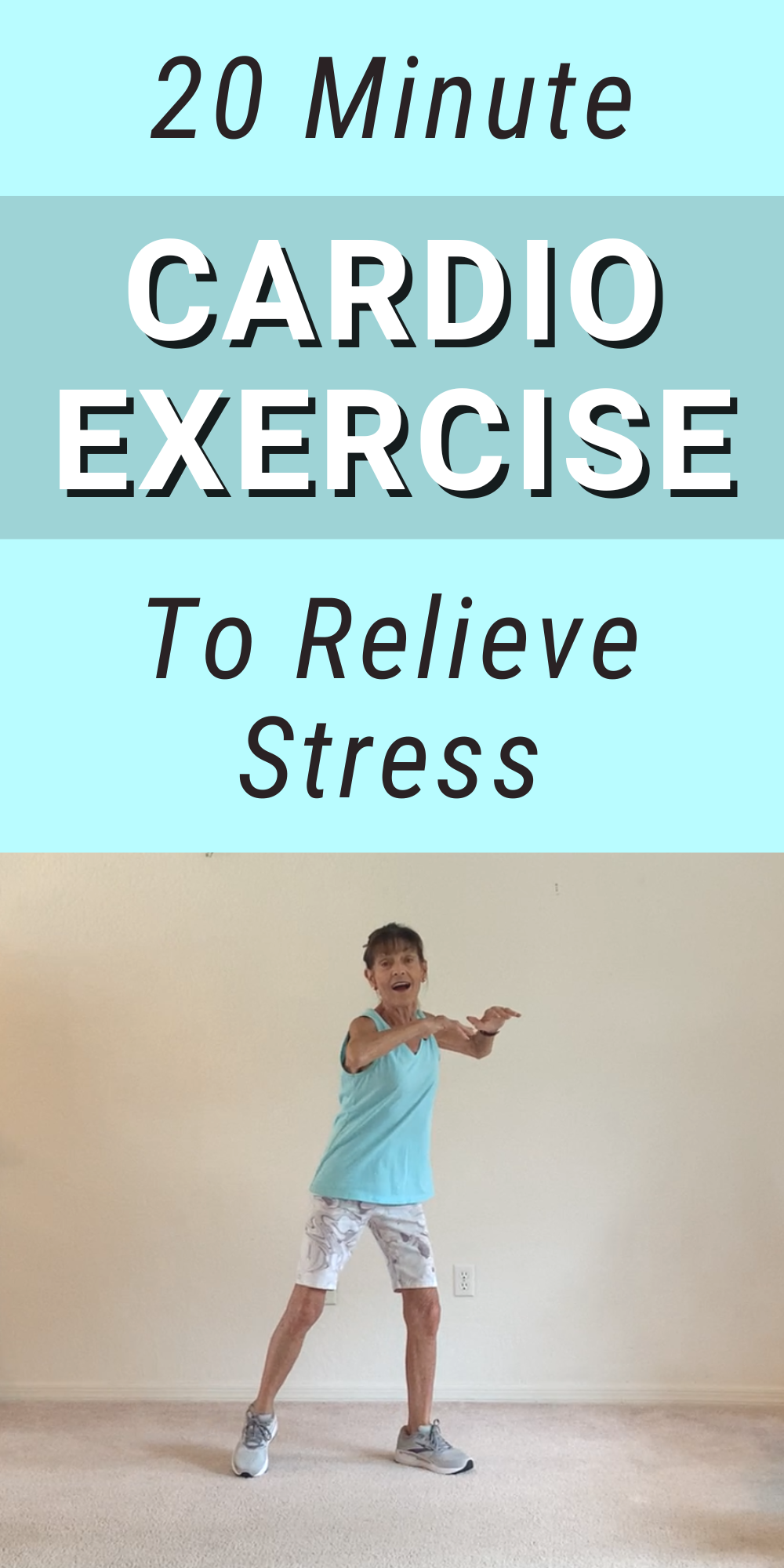 Doing cardio exercise to relieve stress is one of the best ways to relax your body and put your mind at ease.
One thing I really missed during rehab was being able to get my cardio done.
And I can really tell the difference now that I am back at it. I am starting to feel so much better!
In fact, more doctors should be writing prescriptions for exercise.
It truly can help lower your health risks… obesity, heart conditions, type 2 diabetes, osteoporosis, and some forms of cancer to name a few.
And, if you are faced with a chronic condition, exercise can help you to better manage that condition.
Remember, we are setting a course now for remaining independent as long as we can and living a longer life that we can enjoy.
Also, keep in mind, three top methods for stress reduction have been proven to be exercise, music and sleep.
So join me in this fun cardio exercise to relieve stress along with some great music, and we can all sleep well tonight as exercise will help with that, too!
Don't forget to work at your own pace and if you have been unable to be active, go slow. start with maybe 5 minutes and add to it as you feel ready.
HERE'S TO FEELING GOOD!
Get my latest videos delivered to your inbox as soon as they're posted! Just enter your email address below.