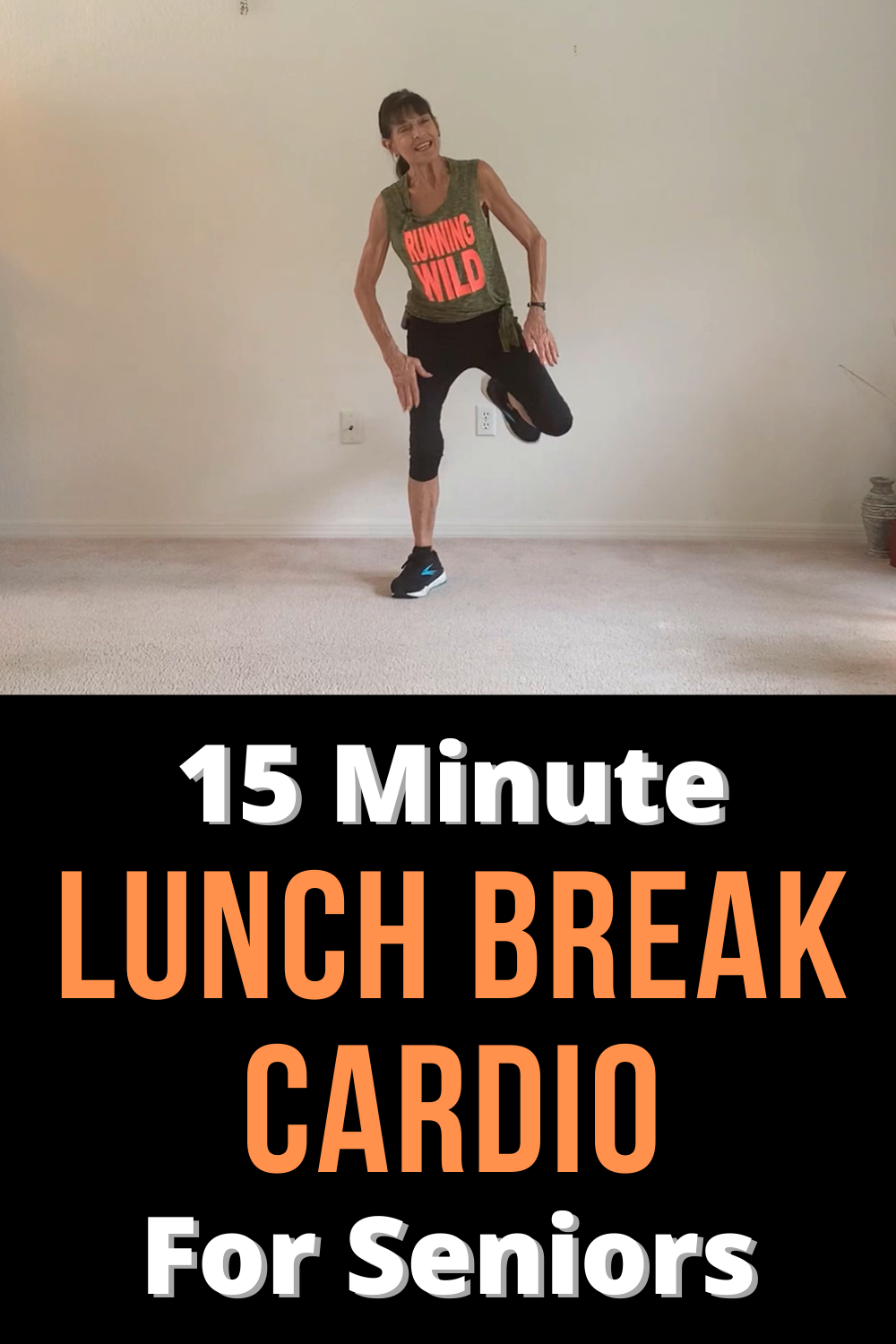 Need a quick lunch break cardio workout?
Here's a fun 15-minute exercise you can sneak in just before your lunch break and still have time to grab a midday meal.
It is so important to get 30 minutes of cardio five days a week.
And the good news is that it can be broken into 10 to 15 minute increments throughout the day.
Cardio workouts keep:
Your heart strong
Your blood pressure and blood sugar in check
Your lungs functioning at their best
Your muscles toned
Your balance strong
Your circulation healthy
Your brain sharp
So NO EXCUSES! Get it done with this lunch break cardio workout.
It is the least expensive medicine you can give your body on your journey of healthy aging.
Here's to feeling good!
Get my latest workouts delivered to your inbox each week by entering your email address below. It's 100% free!