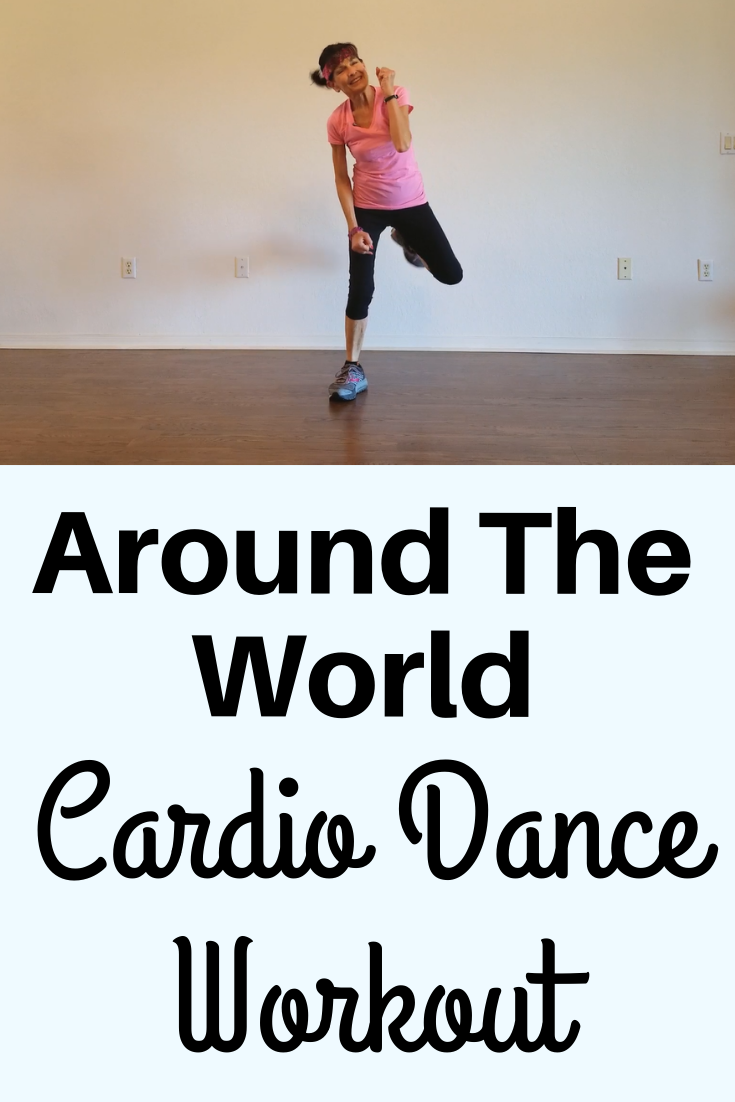 Are you ready to have some fun with a cardio dance workout?
This week, an Irish Jig came on and it made me just want to start dancing.
It made me think of other countries' music that has the ability to lift and energize us, so I put a few together and came up with this 30-minute cardio dance workout.
And what a great way to mix it up by doing something different!
In order to keep our heart strong, maintain our muscle strength, stay flexible, work on balance, clean our lungs and so important now, lift our spirits, we need to get moving.
Who says exercise has to be boring?
Cardio is one of the best ways to keep our immune system strong. So it needs to become a habit almost everyday, just like brushing our teeth.
So use this cardio dance workout to get motivated to move, even if it's just 10 minutes today and increase a little the next.
Join me and work at your own pace. Why, you can even have fun making up your own moves as long as you keep moving!
Join me now as we continue to work on staying healthy and strong!
Get my latest workouts delivered to your inbox for free each week by entering your email address below.