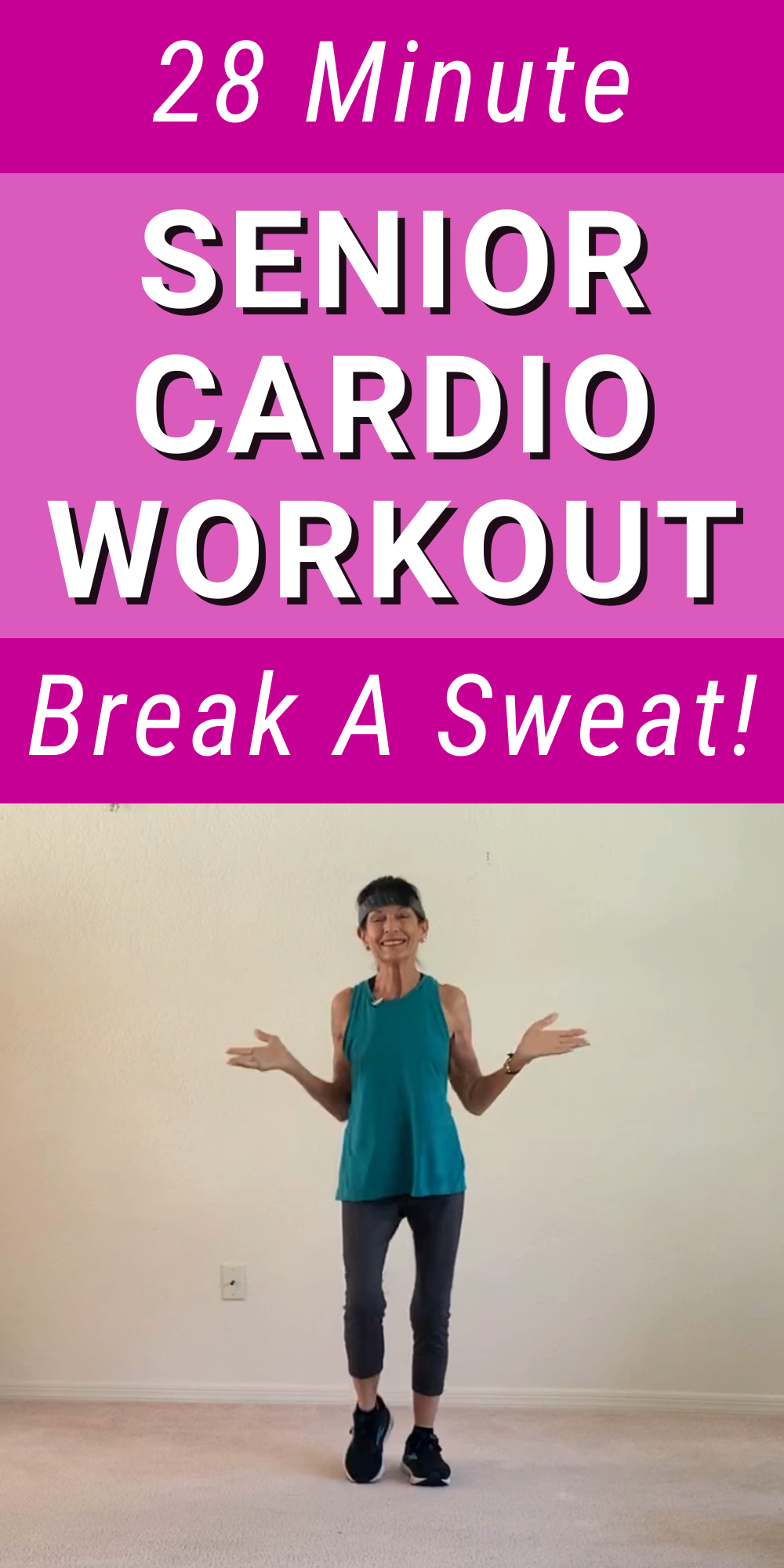 This high intensity, low impact workout is perfect if you're looking for a little bit more of a challenge from your aerobic workout. 
Why Do A High Intensity Low Impact Workout?
You don't have to do high impact moves to get a great calorie burn and do a world of good for your body.
In fact, you don't even have to leave the house!
This workout can be done from the comfort of your home with no equipment.
With the right moves and an up-tempo speed, your own body weight offers plenty of resistance.
Don't worry if you can't do the whole thing on the first attempt. 
Do a few minutes until you are tired and then slow down and see if you can do a little bit more the next go-round.
Remember, fitness is a progression, so it's okay to build your stamina and endurance over time.
Remind yourself that with a high intensity low impact workout, you will be strengthening your heart, lungs, immune system, muscles and brain health just to name a few.
And hopefully, you will release a few feel-good endorphins to elevate your mood.
You know, the more we move the better we feel, so let's go and have some fun!
You might also check out our selection of workouts, both higher and lower intensity, in our fitness library here. 
HERE'S TO FEELING GOOD!
To get my free workouts delivered to your inbox each week, enter your email address below.