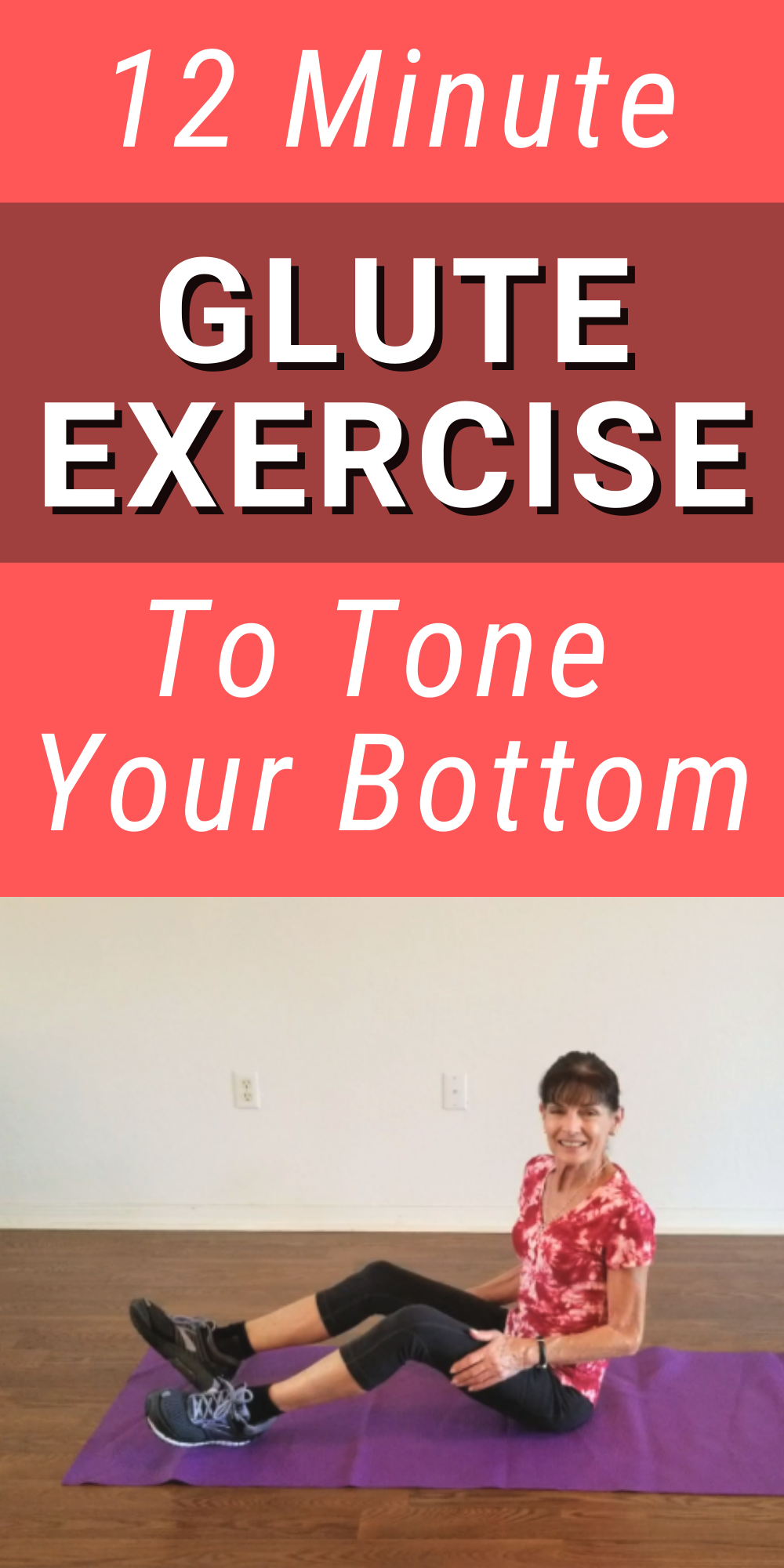 These senior glute exercises will strengthen your glute muscles, which account for a huge amount of your lower body strength and aid in stabilizing your core.
Why Do Senior Glute Exercises?
Strong glute muscles help to properly support and align your hips and control good posture.
Both of these are big factors in helping prevent low back pain.  
Another benefit of glute exercises is improved bone density and prevention of osteoporosis.
You will also notice better movement in both your daily and athletic activities.
Plus, because the glutes are some of largest muscles in the body, if you are working them often, there is huge potential to burn fat.
And let's not forget the attractiveness of a rounder, firmer bottom!
There's something to be said for feeling great in your jeans. When you feel good about how you look, you move with confidence, which can make you appear younger.
Who knew working your booty could do all that?
So get your tush in gear and join me for this effective set of senior glute exercises on the mat.
If you like this video, you should also check out my chair glute workout to switch things up!
Here's to FEELING GOOD!