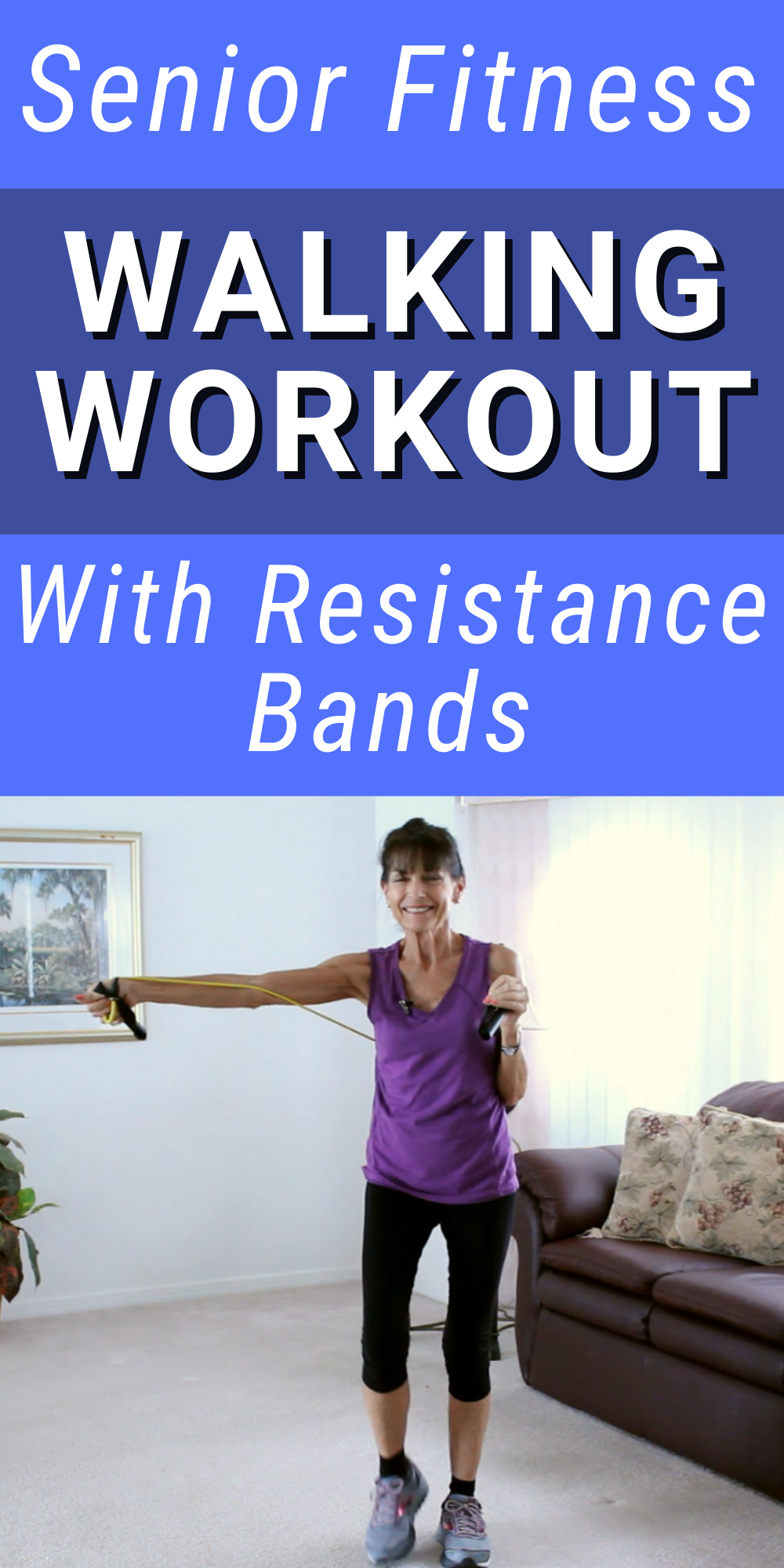 Use resistance bands while walking and get your workout done in half the time!
Who doesn't want to hear that?
If you're finding it difficult to fit in both cardio and muscle strength, do both at the same time by simply taking your resistance band with you on a walk.
In other words, cardio and strength training done together to cut your workout time in half. Now I like that idea!
Why Use Resistance Bands While Walking?
Walking will give your lower body a great workout and using the resistance bands as shown in this video will strengthen your upper body.
You'll be increasing your metabolism, thus burning away calories faster.
It's a great way to change up your routine and combat the boredom that can come from doing the same thing everyday.
Start with memorizing a few of the moves before you start your walk and gradually add one or two in each time you step out.
You might even invent a few of your own moves as you become comfortable with the resistance band.
Mixing it up shows benefits for increasing your cognitive health as well.
So get out there and sculpt those arms while enjoying the beauty of nature and look forward to reaping the benefits of a fit, trim, healthy body.
You can find several more walking workouts here. 
Here's to FEELING GOOD!
Get my latest workouts delivered straight to your inbox each week. Just enter your email address below!