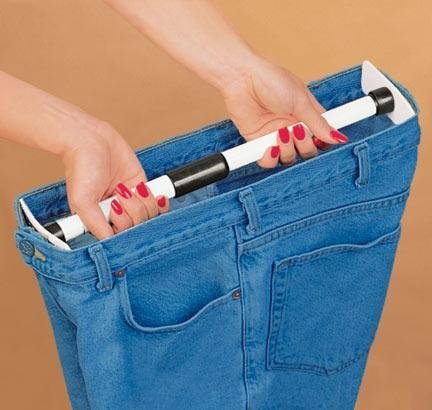 Do you know what this is?
This is what I need after a full dish of starchy pasta………A WAIST EXPANDER!
That's why Fitness With Cindy is excited to announce our first core-centric program: the Fitness With Cindy 4-Week Core Bootcamp.
This month-long program is made up of  a series of 15 minute video classes done either standing or on the mat–you choose which one suits you best, or do both–three times per week. Added to that, you'll receive diet and lifestyle tips that have been proven to help burn away that stubborn fat around the mid-section.
For just $19.95, you will receive a weekly core workout video along with diet and lifestyle tips to increase your success. By committing to just 15 minutes, three times a week and paying attention to your food and lifestyle choices, you can breeze through the rest of the year feeling good in your clothes and having earned the privilege to enjoy a few tasty treats without the guilt because you have already put in the work.
Benefits Of Core Exercise
In the meantime, as a warm up to our boot camp, try this simple on-the-mat workout I personally do three times a week to condition the core and melt away that belly fat. Other benefits of a strong core include:
Try this video three times per week to blast away that stubborn weight around your midsection. Also, be sure to check out my healthy snack options to keep you on track in the diet department and let's continue FEELING GOOD!