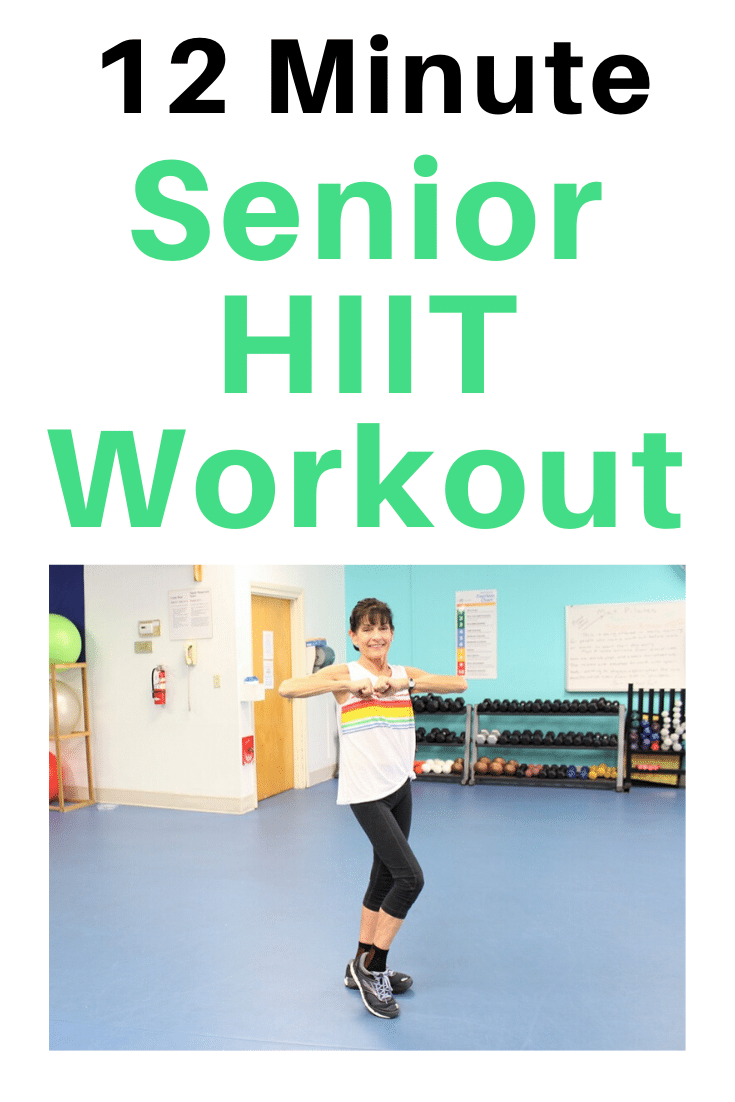 Get more for less with this low impact HIIT workout!
My first HIIT cardio video has had the most views of all of my aerobic workouts.
In less time, you can get the same results as a traditional 30- to 40-minute workout.
In this week's video, I'm cutting your workout time even further with a low impact HIIT workout that only takes 12 minutes!
Just remember, you shouldn't do high intensity interval training every day because of the intensity level and possibility of injury from overuse.
So use it only on the days where you're pressed for time or need an extra boost to your normal workout routine.
Think of it like an extra push to help rev up your metabolism even more.
With a pattern of high/low intensities, HIIT is a fun way to pump it up to feel the need to breathe and then bring it down a few seconds to recover.
Benefits of Low Impact HIIT
HIIT workouts will give you:
-A great calorie burn
-Revved up metabolism
-Lower body fat
-Improved heart rate and blood pressure
-Improved insulin sensitivity
-Stronger muscles
-A good test of your aerobic endurance
So what are we waiting for? Get started and do a few minutes of HIIT and add on a few more each time you work out.
Get my latest workouts delivered to your inbox each week for free. Just enter your email address below! We never share your data.