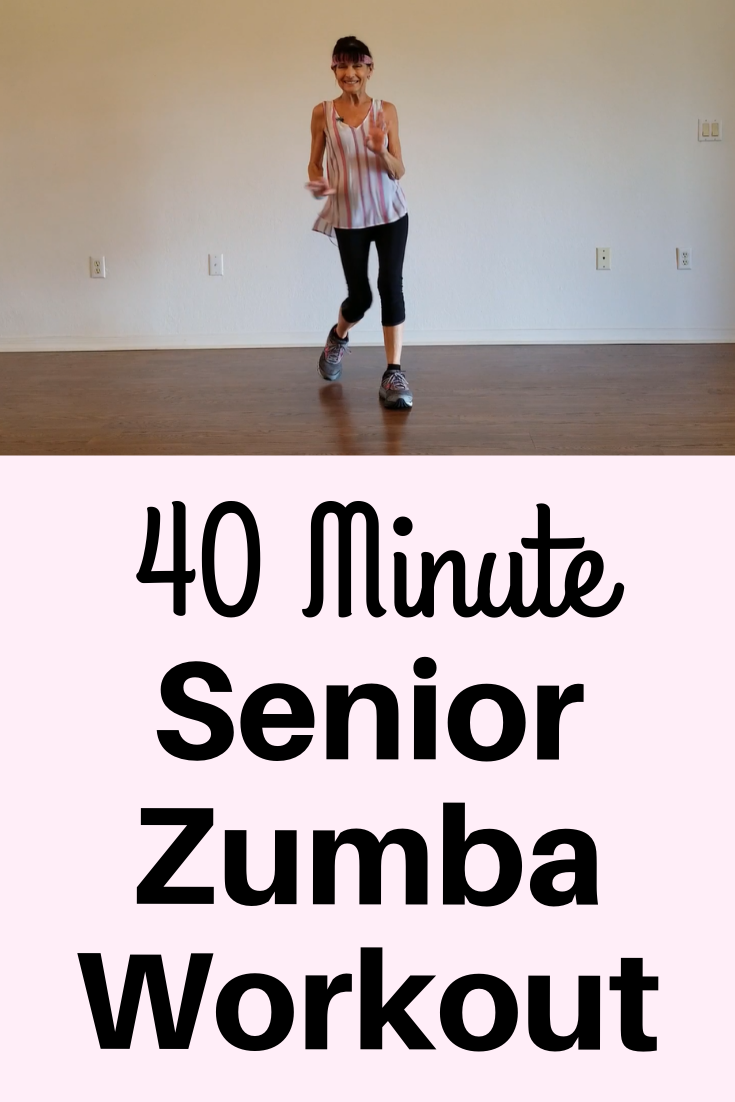 Join me in this 40 minute Zumba with weights as we merengue, salsa, boogaloo, cha cha cha and more.
We'll have a blast!
This class will tone your muscles, burn calories, improve your heart health, and best of all, improve your overall mood.
These are just a few of the health benefits of a Zumba with weights workout.
It will leave you feeling like you've really done something to improve your overall health and well being.
Movement is one of the best ways to slow down the aging process.
And dancing is attributed to improving overall core strength and better balance.
If you haven't tried Zumba, it's a fitness program inspired by Latin dance.
It alternates between fast and slow rhythms–set to great music–to improve your cardiovascular health.
Adding weights like we're doing here builds muscle in the process, too.
So get out of that chair or off that couch and take charge of improving how you feel.
Doing a workout in the privacy of your own home allows you to do just that by working at your own pace, doing as much as is good for you.
You can start with just a few songs and increase to more over the weeks.
Just get to it and let's get started today!
If you like Zumba workouts, you can find many more of varying lengths here.
Get my latest workout delivered to your inbox for free each week by entering your email address below.