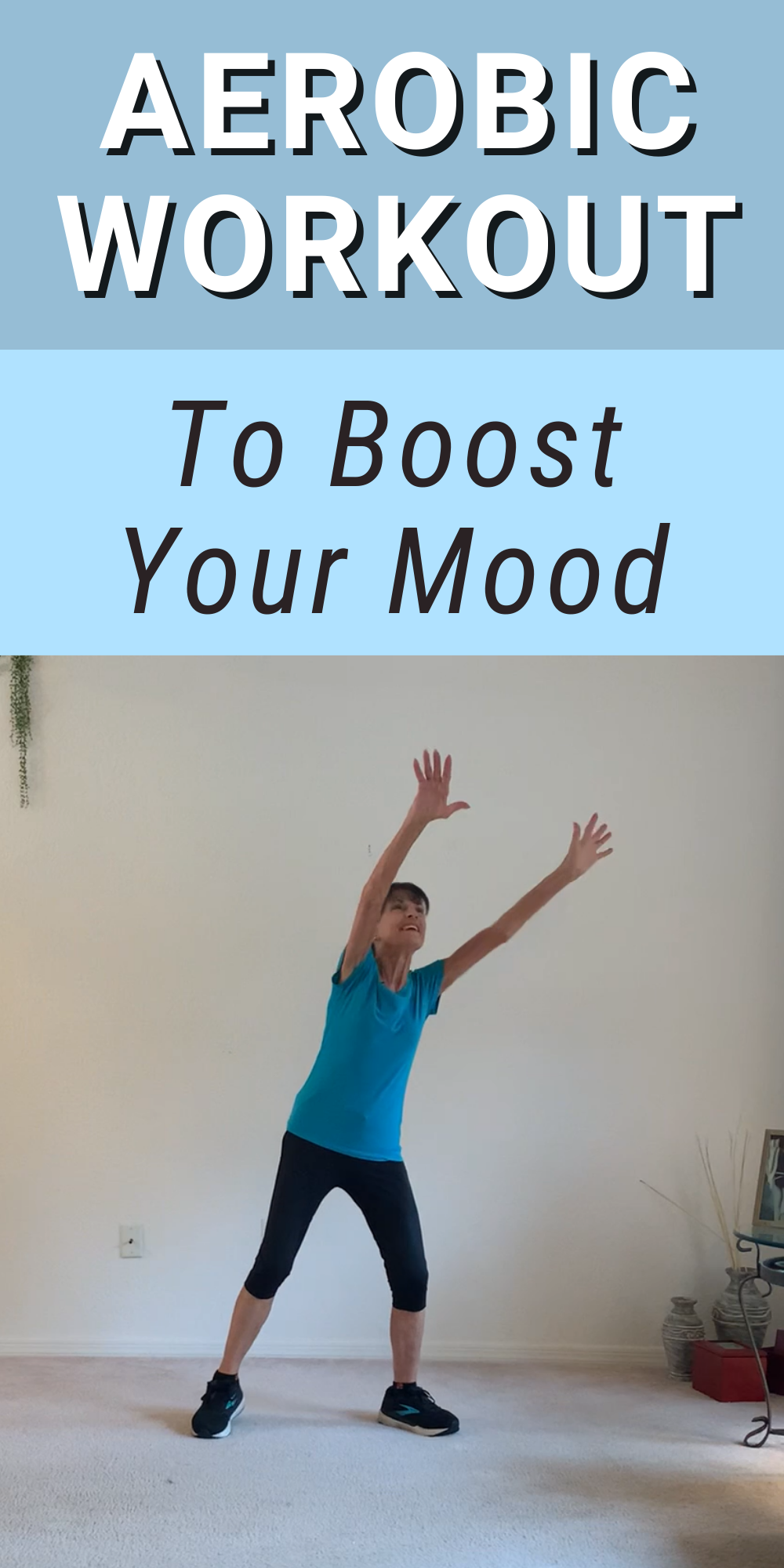 Getting your aerobic workout done can be so much fun.
It's an instant mood booster!
With the right music and moves, your 20- to 30-minute cardio exercise will be finished before you know it.
You can even do 15 minutes now and 15 minutes later if you want, but 30 minutes most days is recommended to work that heart muscle and keep it strong.
The benefits of an aerobic workout for seniors
Aerobic exercise is so important as we age.
By keeping our heart strong, we are keeping our blood vessels healthy so they can make sure the blood flow is complete to all parts of our body, especially the hands and feet and then back to our heart.
We don't want pooling of the blood in any part of our body.
The additional benefits of aerobic exercise are endless.
Aerobic workouts help:
-Fight off metabolic syndrome
-Keep muscles strong and flexible
-Give us better balance
-Improves our breathing
-Fight fatigue
It can even improve your mood, which helps ward off depression. Try it and you'll feel the difference almost immediately.
Remember, we are in charge of our health, so take control today and keep up with your aerobic workouts!
HERE'S TO FEELING GOOD!
Get my latest workouts delivered to your inbox as soon as they're posted! Just enter your email address below. We will never share your information.