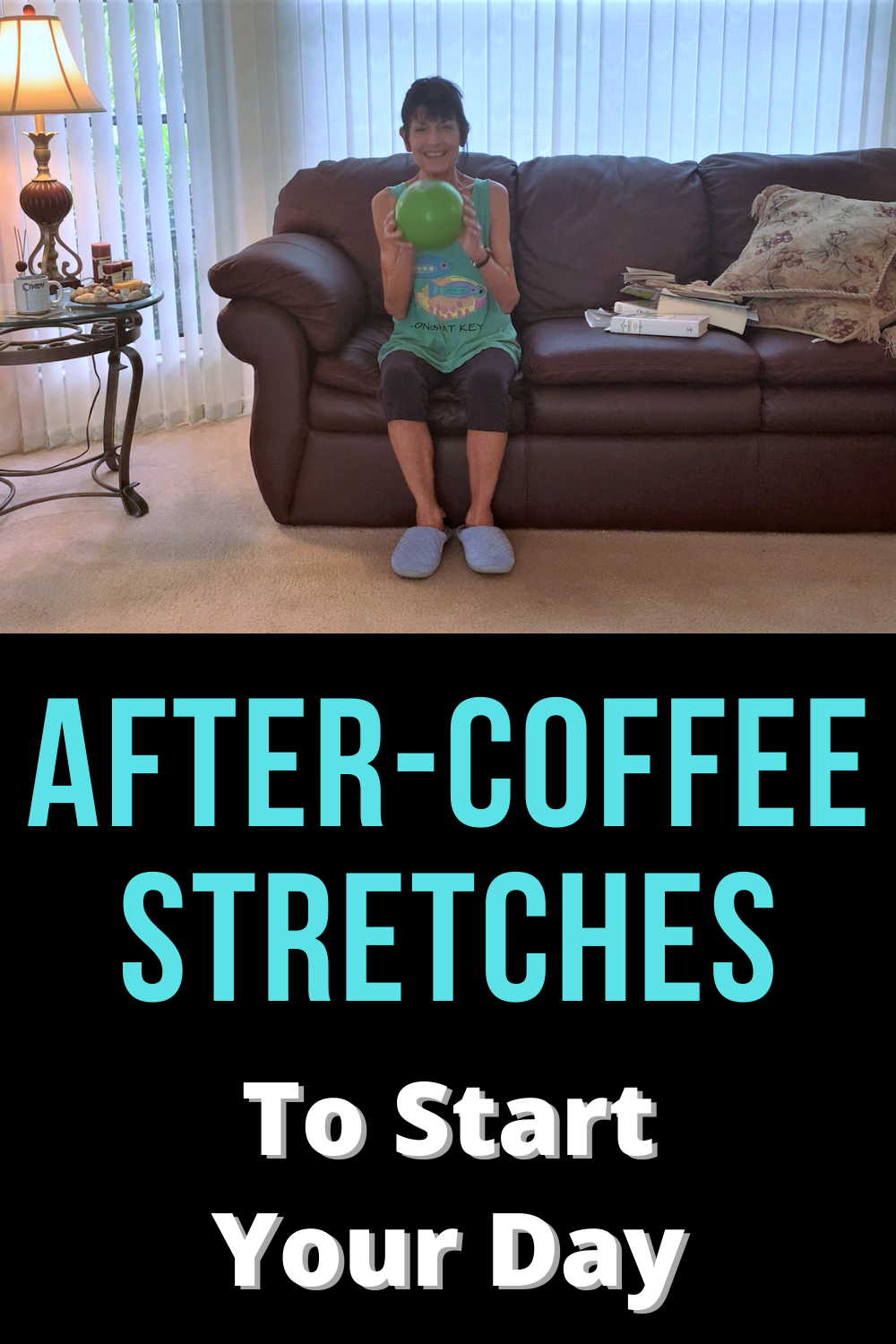 Every morning before I get up, I do the in-bed stretches for seniors shown here.
I love my morning cup of coffee and wake-up time doing a crossword puzzle, reading, and daily devotional–a routine not possible in my younger, busier days.
However, the longer I sit, the more I notice the stiffness returning.
So to reawaken the body before I head off to teach my classes, these easy pump-the-blood stretches for seniors done with a small ball get me going again and ready to start my day.
Movement is key to energizing the whole system and doesn't always need to be heart-pounding to jump-start our bodies.
This easy routine of stretches for seniors is also great for those with limited mobility or anyone feeling that moving is a real challenge.
Whether it's this routine or your favorite yoga, tai chi or walking routine, just get up and do it every day.
Your body will thank you for it.
HERE'S TO FEELING GOOD!
Get my latest workouts delivered to your inbox each week for free! Just enter your email address below.