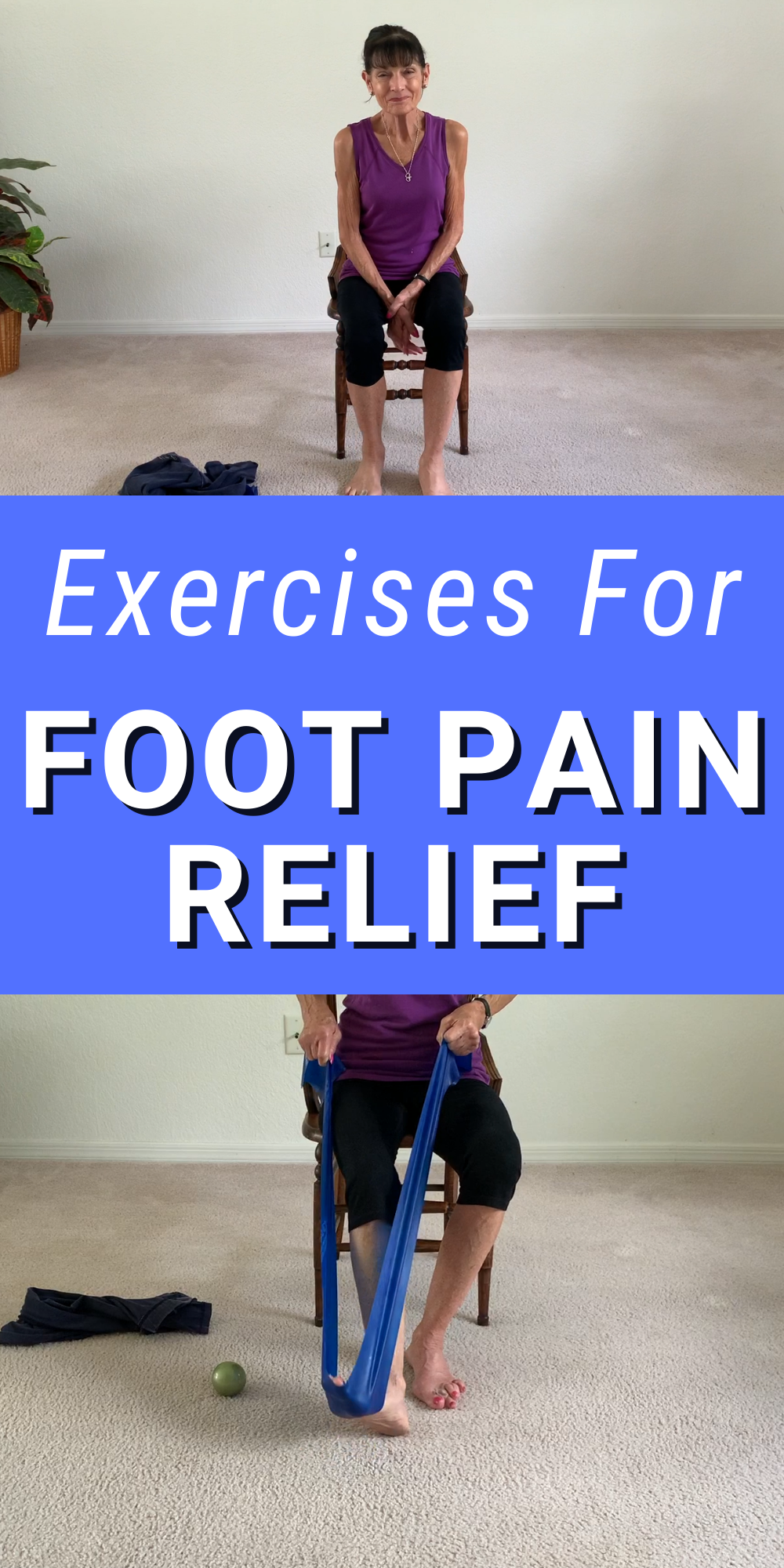 This week we're bringing you a brand new set of foot stretches for pain relief as a follow-up to our earlier foot pain video.
Why? Because sometimes by trying different exercises, we stumble on just the ones that work for us… and that, my friend, is a good day!
Additionally, what works for you one day might not work the next, so it's helpful to have an arsenal of different exercises you can try when foot pain strikes.
Balance and mobility are so dependent on a good foundation, and that starts with our feet.
They need to be strong enough to support us and flexible enough to move in many directions and on different surfaces.
Those of us with arthritis, neuropathy or an injury know full well these challenges.
Ridding your feet of pain or tenderness after a long walk or exercise class is another reason to stretch them.
And the more flexible your feet are, the less prone you are to a nasty fall.
Honestly, I wish I knew about in-depth foot exercises before mine got so bad, so prevention of deformities is another reason to stay on top of foot health.
But we can't cry over spilt milk…however, we can set the course to not experience further damage and remain active by doing regular foot stretches for pain relief.
Here's to happier feet!
Get my newest video delivered to your inbox for free each week by entering your email address below.