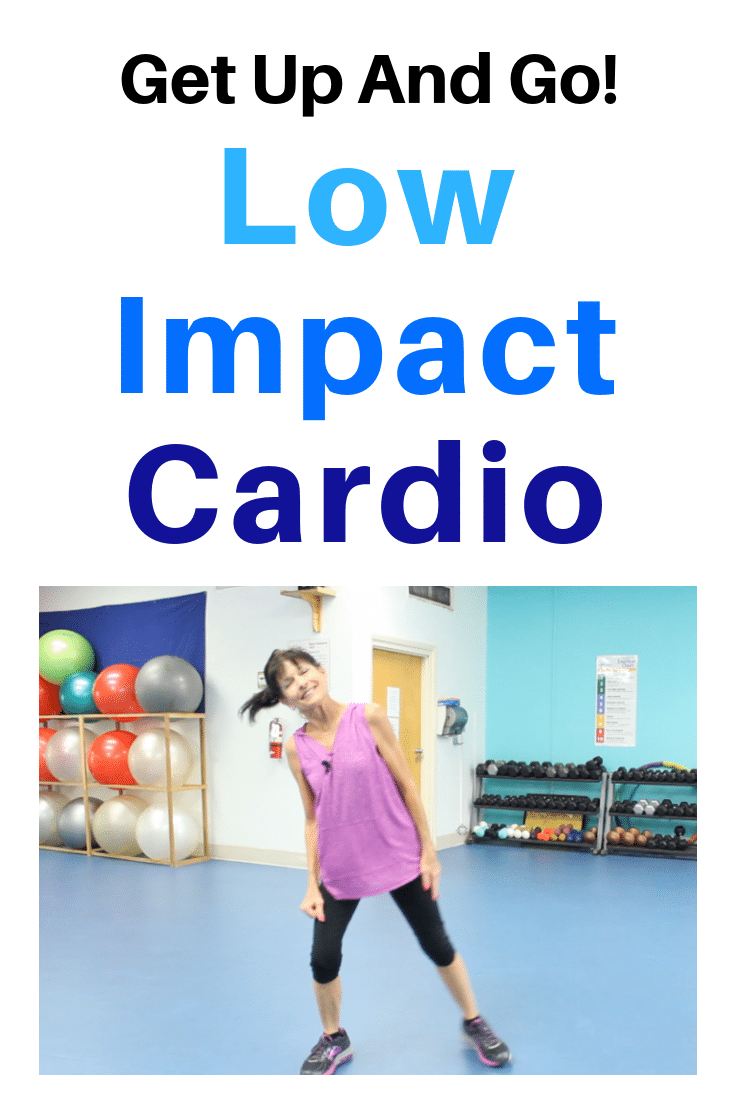 This low impact cardio exercise for seniors is an easy way to get moving on days when you need a kick start.
Or, maybe you are anticipating a very busy day where you might not have the time or the energy to attend a full hour class, yet you still want to do something to get the blood flowing and not be dragging your feet throughout your day.
Studies have shown that as little as 10 minutes of aerobic exercise can improve blood flow throughout the body to help unlock stiff joints, ease muscle soreness, improve breathing and balance, as well as increase mental clarity and enhance your overall general mood.
Of course more is better, so if you have time, do the whole 20 minute low impact cardio exercise video and be on your way to feeling more than ready to accomplish your daily tasks.
Just do it and and let me know if you don't feel just a bit more energetic than when you started your day.
To receive my latest videos and nutrition tips as soon as they come out, subscribe to my newsletter by entering your email address below!
Get a great workout that will target your arms, legs, back and core from the comfort of your living room. Order my Full Body Tone & Firm DVD now!
Here's to FEELING GOOD.