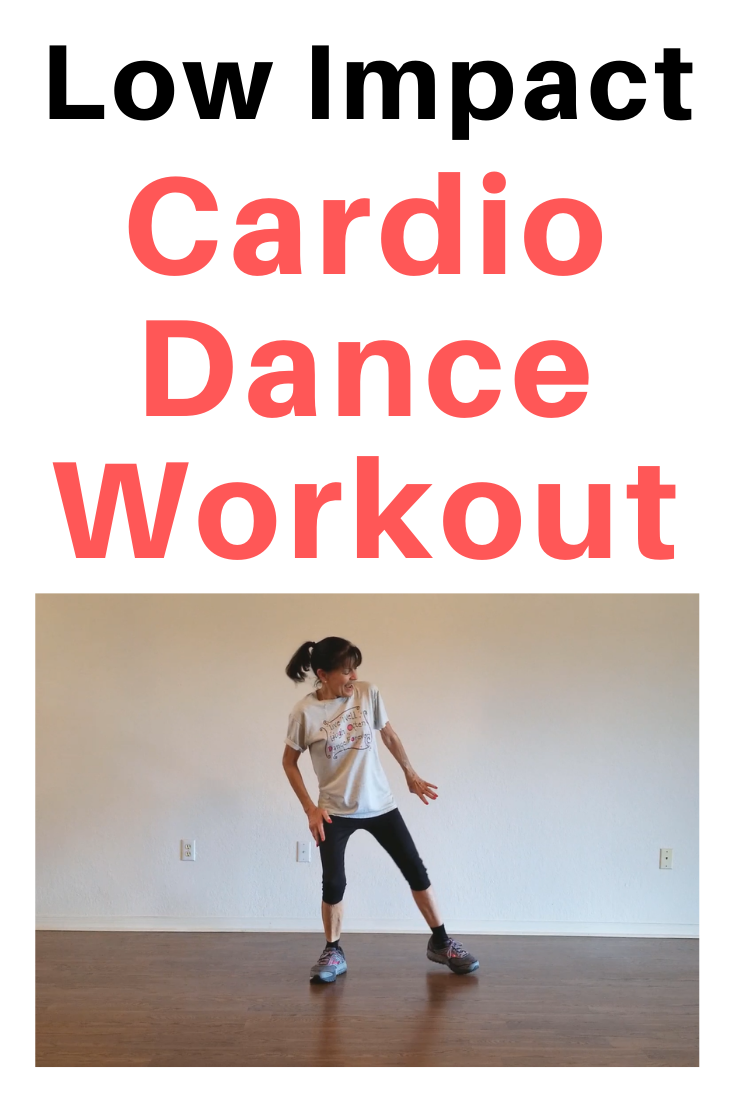 Get your groove on with this fun, easy 30 minutes of dance cardio designed specifically for my Silver Sneaker friends, active seniors, and those of you who just want to dance.
A great way to get your cardio done with some fun moves along with fitness tucked into the routine so you won't even know you are exercising.
Hopefully, you won't want the party to end!
Why Do A Dance Cardio Workout?
Dancing is a whole body workout that's great for your heart and your mood!
Other benefits include improved balance and coordination, stronger muscles, boosting the brain, burning fat, increased energy, and breaking up the monotony of working out.
Plus, if you enlist a friend to join you, you'll have the added social aspect which is great for our mental health.
Or just enjoy knowing that you're working out with thousands of other seniors around the world when you do any of my videos!
So come join me dancing to these oldies.
It's fun, easy and will get you ready for a more intense dance workout that you can find here when you're ready.
Stay active and stay fit. It's not so important what you do as long as you keep it moving and not allow those muscles to waste away.
Here's to FEELING GOOD!
Get my latest workouts delivered to your inbox by entering your email below.