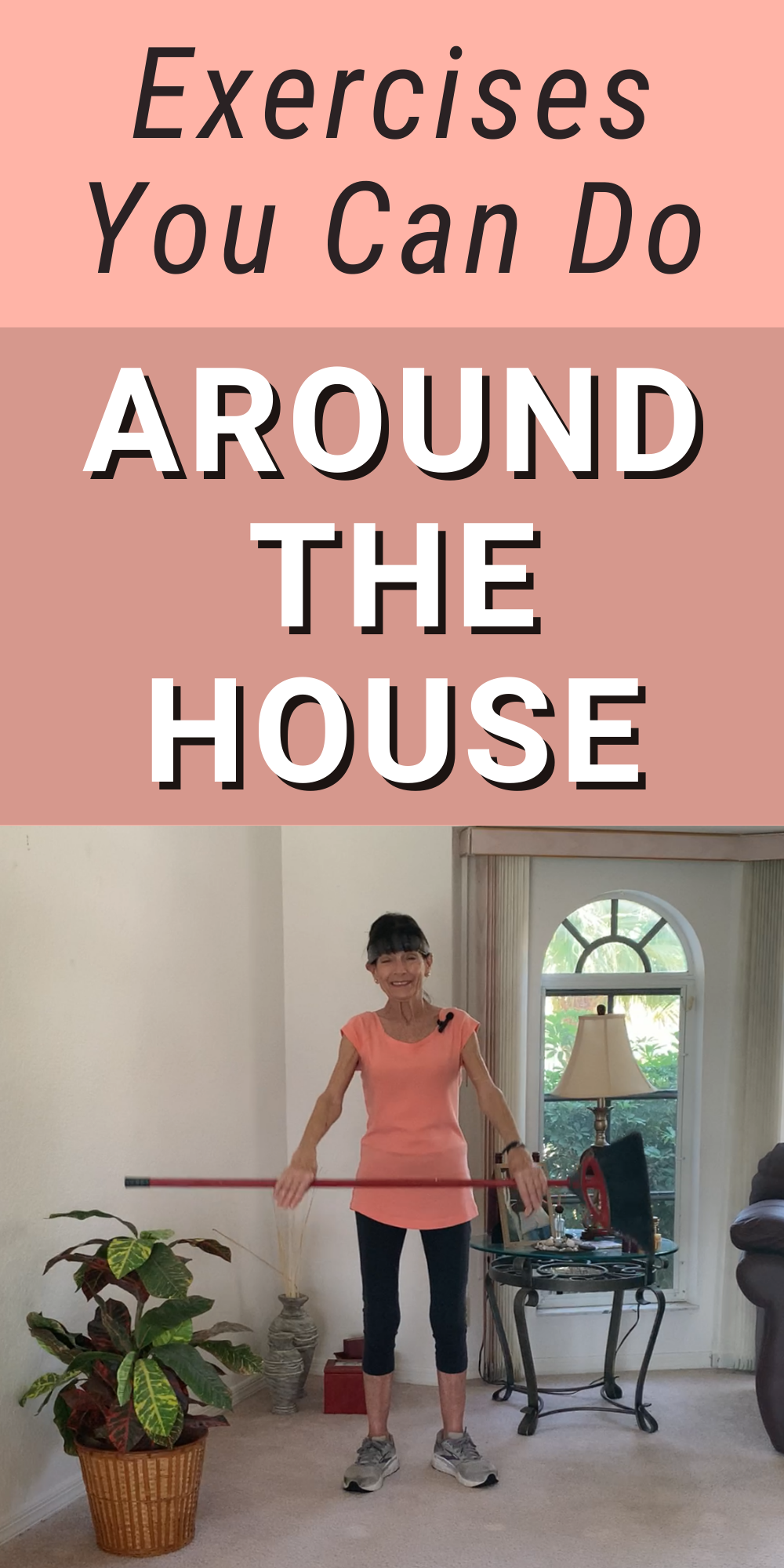 You don't need fancy gear or even a workout video to get a great no-equipment workout at home!
These exercises to do around the house will work both the upper body and lower body.
Benefits of No-Equipment Exercises
Studies have shown over and over that health benefits can be seen with even just 10 minutes of activity, especially compared with doing nothing.
Maybe you don't have time or you're just not up to a full 20 to 30 minute workout.
Sometimes we just want something different to try to ward off the boredom of doing the same old thing.
Don't just sit there. Get moving! These moves are simple, but they're good for your body.
This video includes flexibility moves, upper and lower body strength, balance practice and even some light stretching.
Once you have completed them, you might find you have more energy and feel up for  a walk, swim, bike ride, etc., just to get a little cardio in.
Try to fit a few of these in throughout your day just to keep it moving.
Your arms and legs will get a workout, you will improve your flexibility and stimulate your balance reflexes, all within your own home.
HERE'S TO FEELING GOOD!
Get my latest videos delivered to your inbox as soon as they're published! Just enter your email address below.