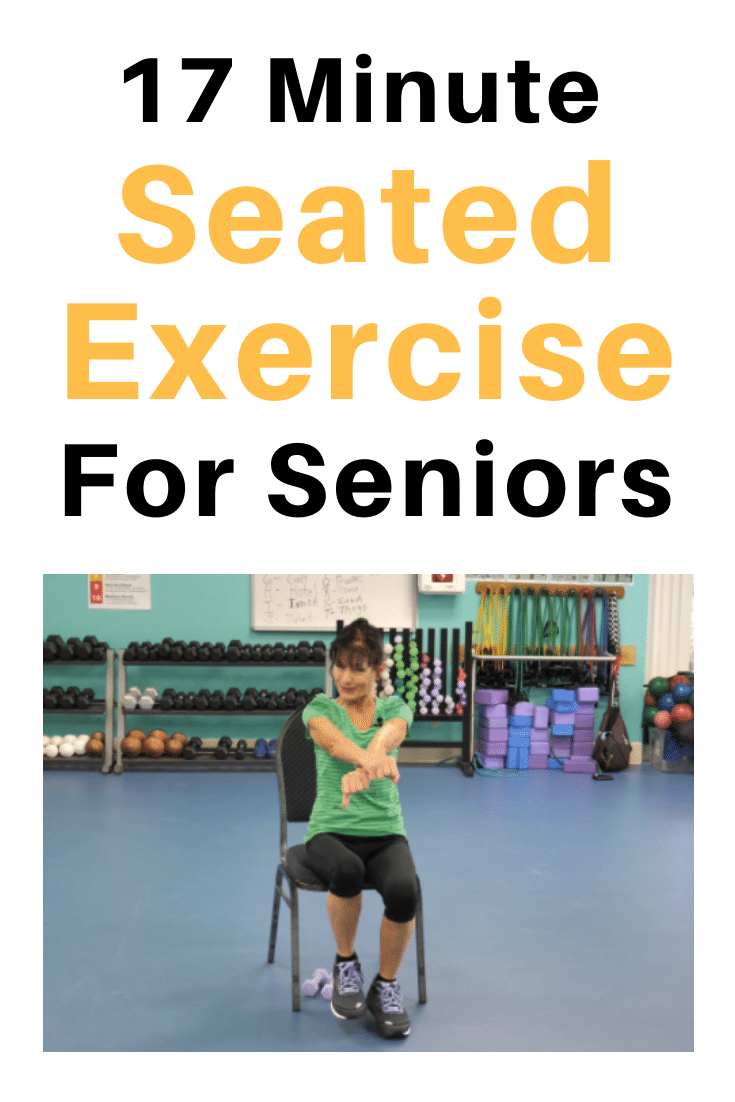 These chair exercises for seniors are a perfect, low impact way to work out, whether you're stuck sitting at a desk or simply not comfortable doing a standing workout today.
Why Do Chair Exercises For Seniors?
There are many times when a sitting down workout may make more sense than a standing workout.
The same benefits can be achieved, but with a little less intensity. It's all about keeping your body moving.
Here are just a few of the examples when sitting exercises might make more sense than a standing workout. You're…
-Brand new to exercise and need a milder intro to working out.
-Recovering from an illness such as a cold, the lu, or some type of virus.
-Recovering from surgery or an injury and experiencing limited mobility.
-Just not feeling up to a full-blown half hour standing workout.
-Feeling vertigo or experiencing balance challenges.
-Having a flare up in your rheumatoid arthritis or osteoarthritis.
-Seated at a desk for an extended period of time.
Benefits of A Seated Workout
You still have plenty to gain by doing a chair workout for seniors, including:
-Better circulation and cardiovascular strength
-Improved strength and muscle tone
-Increased range of motion in joints
-Increased metabolism to help burn fat
-More core strength which will help with balance issues
-Increased bone density
-Improvement in your mood and enhanced sleep
-Improved brain health
So get moving, whether doing these sitting exercises, walking, biking, aerobics or any recreational activity that gets that blood moving through your body to bring life-giving nutrients and oxygen to your organs, muscles and joints.
If you liked this workout, you should also check out my seated core workout here!
Here's to FEELING GOOD!
Get my latest videos delivered to your inbox as soon as they're published by entering your email address below. We never share your information!