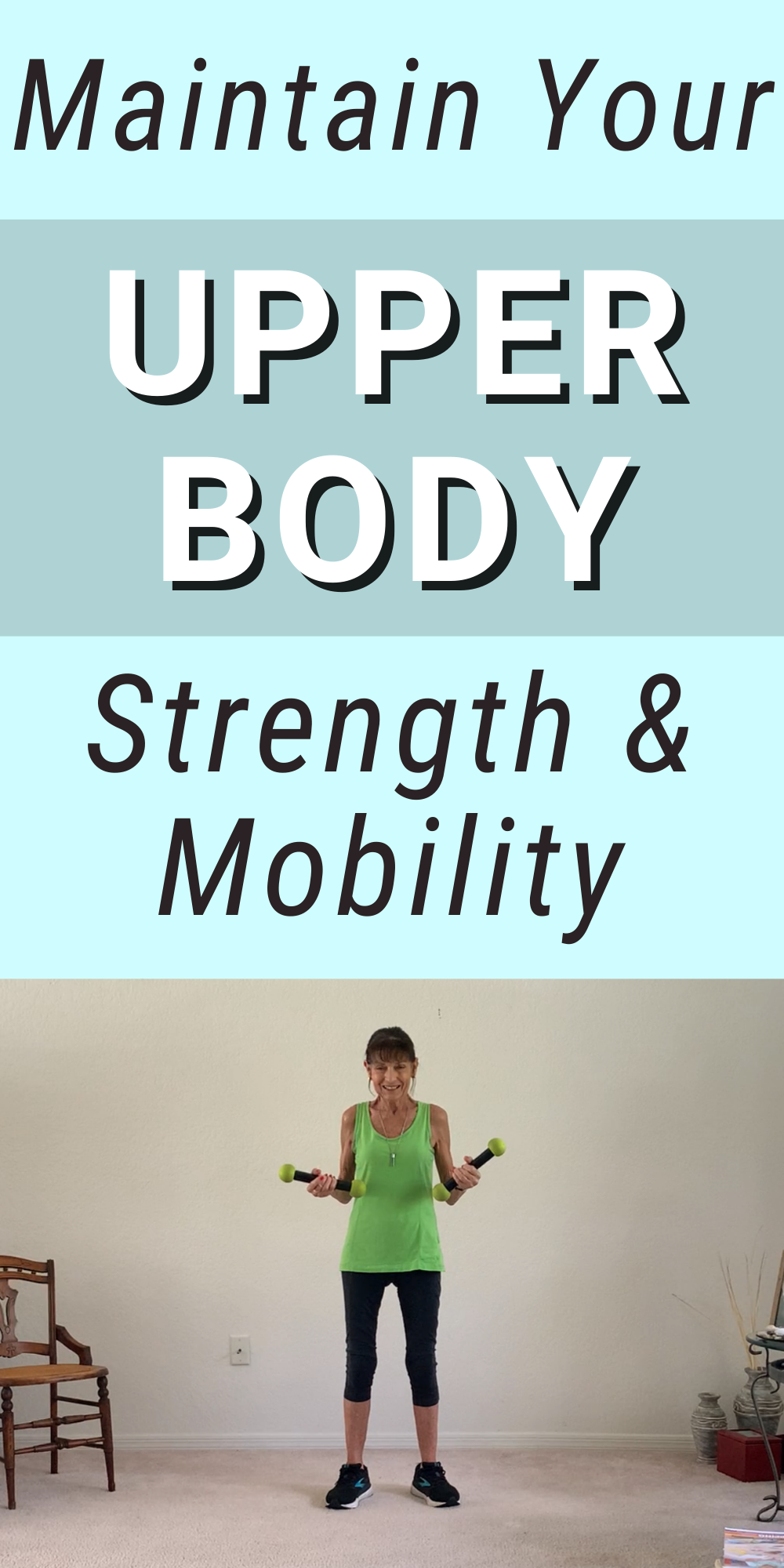 These upper body strength exercises will help you keep from losing muscle mass and range of motion.
Yes, it happens in no time. It happened to me after my hip surgery.
My lower body exercises had to be performed three times a day. This left little to no time to focus on my upper body strength.
What with fitting in cooking, housework, laundry, grocery shopping, etc., before I knew it, reaching behind to put on my sweater, taking my shirt off overhead and even fixing the back of my hair became a real effort.
And isn't that just what happens during normal everyday life? We are so busy getting the necessities of life done that we forget to take time to take care of ourselves. Most of us have been guilty of this at one time or another.
Why Do Upper Body Strength Exercises?
Muscles, joints, and range of motion decrease naturally as we age, so doing nothing just makes the aging process even more of a challenge. All of a sudden what once seemed effortless is a chore.
We are so lucky that many of our physical difficulties can be improved if we catch them early enough with the right kind of exercises.
MAKE YOURSELF A PRIORITY and take time each day to focus on your weakest spot. Usually 15 minutes to an hour will get the job done.
If you need help, we have so many options available in our free fitness library.
Join me as we continue to work at staying independent, enjoying our favorite activities and feeling better today than yesterday, even if it is a little at a time. It will add up!
HERE'S TO FEELING GOOD!
To get my latest videos delivered to your inbox as soon as they're posted, enter your email address below!