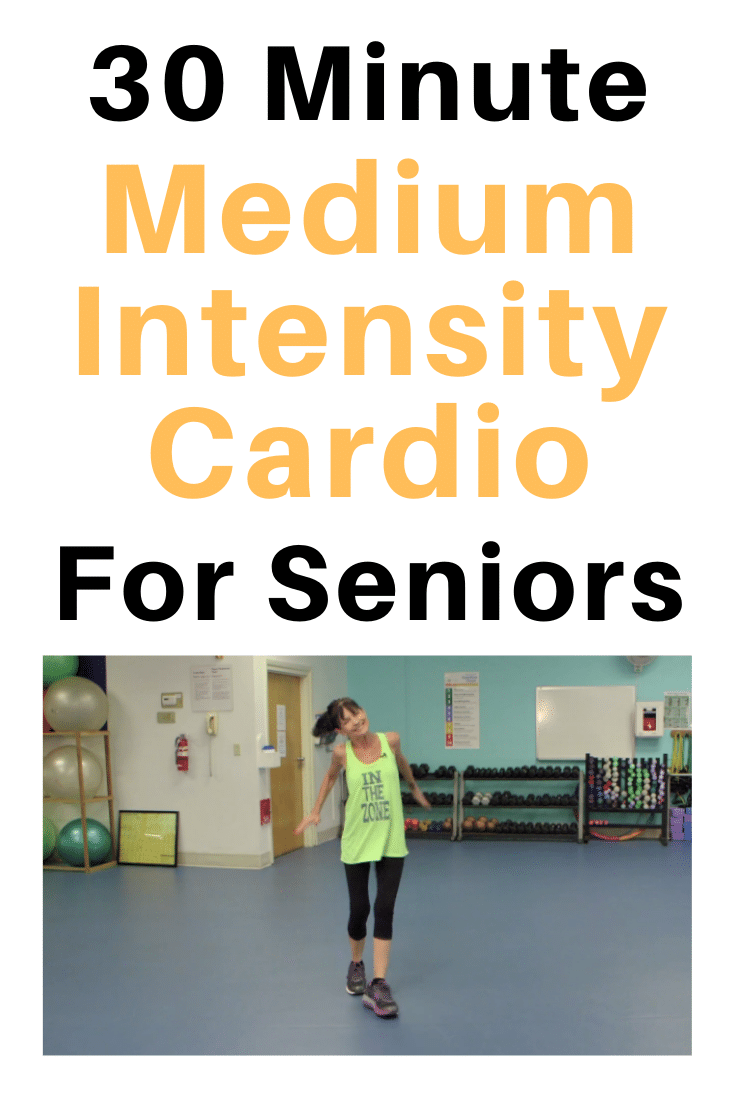 This week's video is a feel-good, medium-intensity 30 minute cardio workout that will boost your energy and your mood.
Cardio is a must for strengthening your heart, circulatory system and lungs.
The changing sequence of moves even gives your brain a workout!
Try this video, have fun, and even if you get a little lost the first time, just keep moving and pick back up when you can.
Each time, you'll get stronger and better!
If you like this video, you can check out our other cardio workouts below!