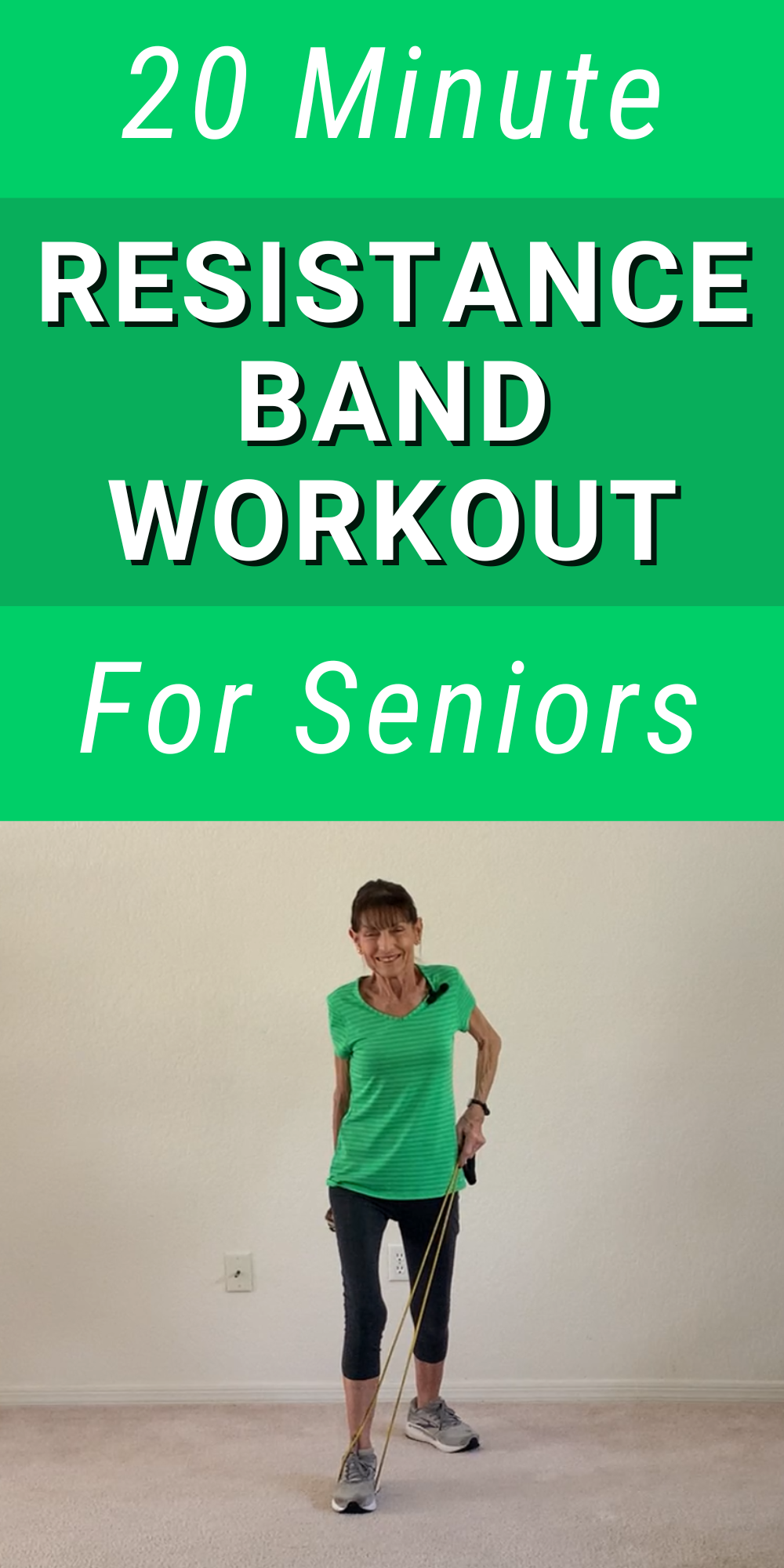 These exercises with resistance bands for seniors will strengthen your muscles, bones and joints.
Benefits Of Exercises With Resistance Bands
Resistance training is a must to ensure that we keep our muscles and bones strong and maintain joint flexibility.
When we work the muscles, not only do they get stronger, but they pull on the bones causing them to strengthen as well.
Additionally, movement aids in increasing circulation to the joints so that they can keep their flexibility and range of motion.
It's three wins in one!
Older adults in particular will benefit from strength training by maintaining or even improving their muscle mass, bone density to ward off osteoporosis or osteopenia, and joint flexibility to help control stiffness and or arthritis.
Here are my favorite resistance bands from Spri. They are color coded by the resistance level. You can order them on Amazon here.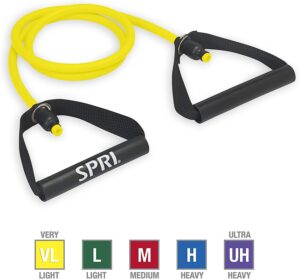 How Often Should I Do Exercises With Resistance Bands?
The good news is that it only takes 10 to 20 minutes two to three times a week on alternate days to get the job done.
To make it easy, place some weights or a resistance band by your coffee table to use during your favorite TV show or find a fun video such as the one we are offering here.
We also have many more resistance band videos to help you mix it up and ward off boredom:
There is no denying that with age comes physical changes that can affect our health and everyday activities.
In order to retain a good quality of life, avoid falls and injuries and continue to enjoy our favorite pastimes, we must be dedicated to paying attention to keeping our physical strength!
Let it become a habit and a great one at that!
HERE'S TO FEELING GOOD!
Never miss a workout! Get my latest videos delivered directly to your inbox as soon as they're posted by entering your email address below.