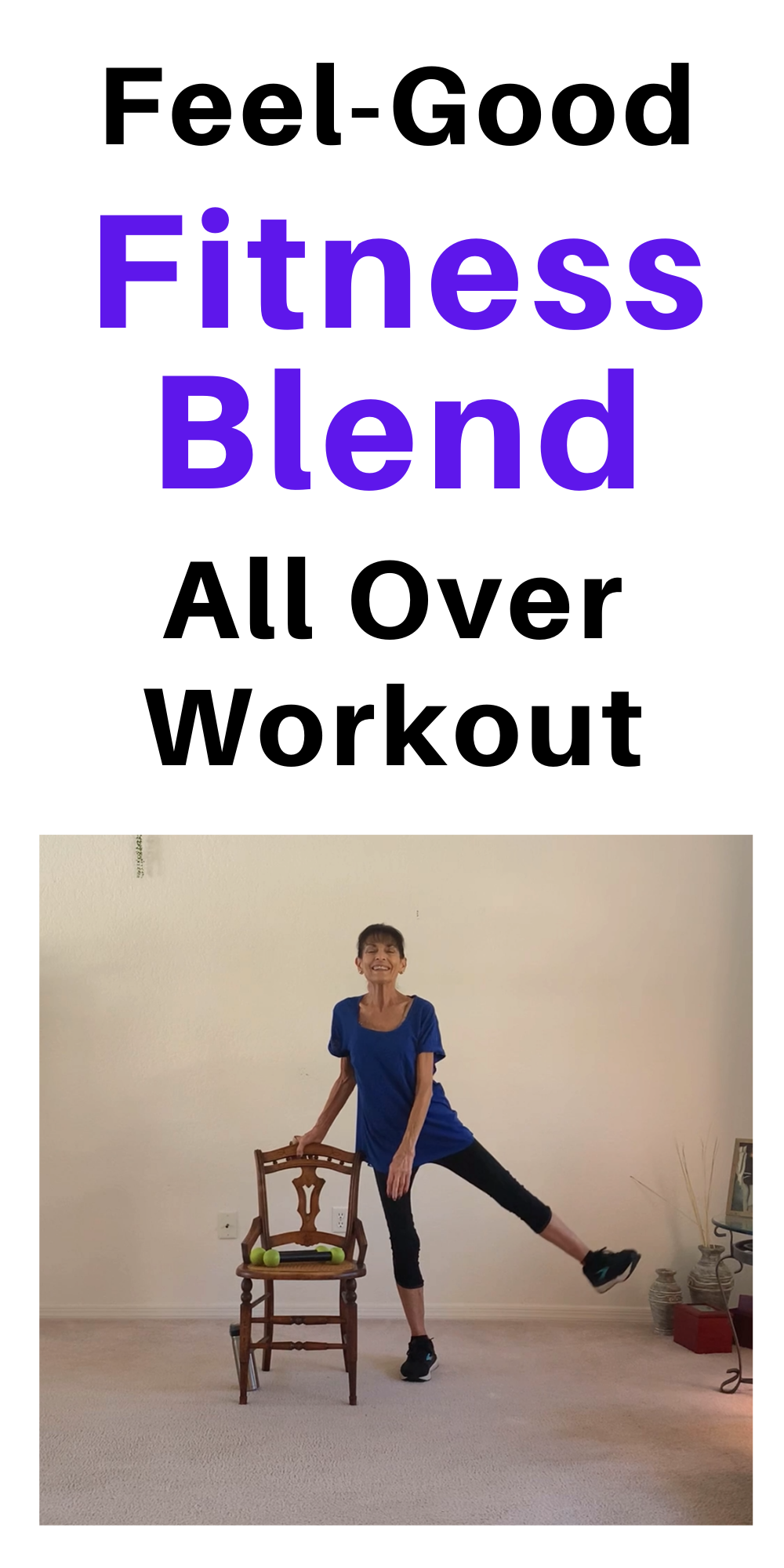 My fitness blend feel good workout is like a stew: bits and pieces of many things to make a healthy dish, but instead we are making a healthy body by hitting bits and pieces of all exercise recommendations to mix up our usual routine.
It includes a little cardio to warm up the body, moves to unlock the joints, deep stretching to lengthen the ligaments and free up facia, some strength training, balance, and a final relaxation.
Fitness Blend is a great way to finish your week with a feel good workout so you can enjoy your weekend without feeling sore or stiff from the week. And also feel energized.
The rewards for exercise go on and on and it continues to be in the top three must-haves for healthy living.
So get up and do 10, 15, 20 minutes or the whole 40 minutes and be on your way to a healthier you.
If you like this video, check out my other Fitness Blend exercises here and here.
HERE'S TO FEELING GOOD!
Get my latest workouts delivered to your inbox each week for free! Just enter your email address below.